The European Union (EU) is preparing to provide an additional financial support package of 100 million euros ($109.3 million) to combat the increased imports of Ukrainian grain.
This move comes after widespread protests from agricultural workers who have suffered financial losses due to the influx of cheaper Ukrainian grain.
The EU had already provided a support package of 56.3 million euros ($61.5 million) for the most affected farmers.
According to Dana Spinant, the European Commission deputy chief spokesperson, the bloc will take preventive measures under applicable trade rules and launch an investigation on other products.
Spinant added that the EU is committed to supporting Ukraine's exports, which provide an important lifeline for Ukraine's economy, as well as helping to get the products to the world markets that depend on them. She also said that the EU is fully committed to supporting its farmers.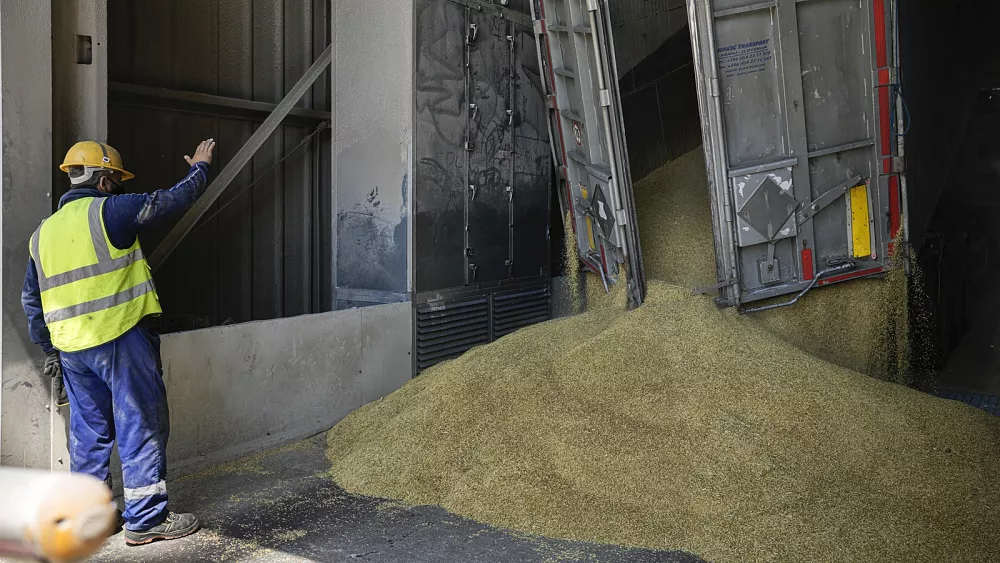 The European Commission Executive Vice-President Valdis Dombrovskis is expected to discuss these measures on Wednesday with the five EU states that have enforced Ukraine grain import bans, as well as counterparts in Ukraine.
The background to this move lies in the Russian invasion of Ukraine, which blocked ports and sea routes used to export grain to Africa and the Middle East.
The EU lifted duties on grain from Ukraine to ease distribution to those global markets to avoid widespread famine.
However, local producers have been unable to compete with the price of Ukrainian grain, and have demanded compensation from the European Commission.
Earlier this month, the EU condemned Poland and Hungary for banning imports of grain and other food products from Ukraine following a surge in cheap goods.
The EU's decision to allocate an additional 109.3 million dollars to its farmers affected by the influx of Ukrainian grain is expected to bring relief to farmers who have been facing financial difficulties.
In conclusion, the EU's commitment to its farmers and Ukraine's exports is commendable.
The allocation of additional funds is expected to bring some relief to farmers who have been struggling to compete with the influx of cheaper Ukrainian grain.
The move also highlights the EU's efforts to support Ukraine's economy and help the country get its products to global markets.