The Black Stars of Ghana have been trashed out of the ongoing Afcon 21 tournament after a shocking defeat by Comoros.
Ghana lost 3-2 to Comoros in the just ended game which took a lot of fans in Africa as a shock.
Ghana's captain Andre Ayew was sent off the playing field few minutes after the first goal for Comoros came in the first half.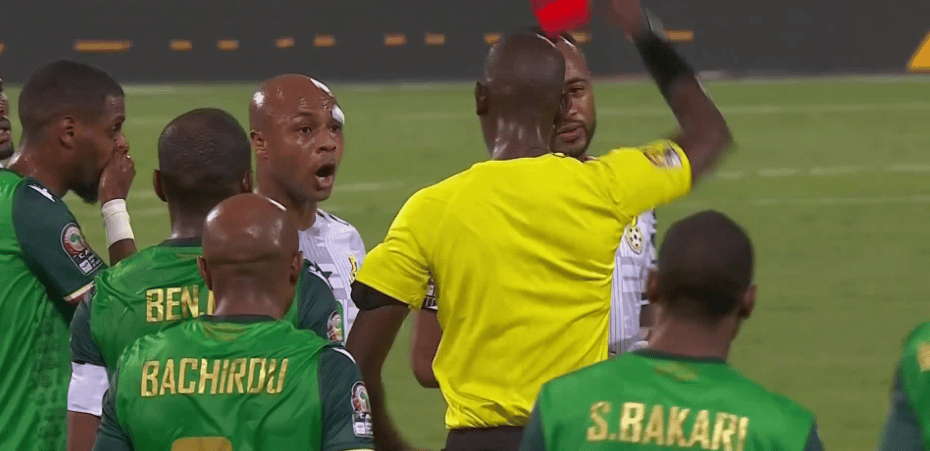 All though Ghana was down with one man and had to play with 10 men, they really fought a brave fight in the second half but Comoros had the advantage and they made it count by winning the game.
Per our checks, this happens to be the first time in in 18 years (since 2006) the Black Stars of Ghana have failed to qualify and move on to the next stage in the AFCON tournament.
Ghana out of Afcon 21: Out of the four teams in Group B, Ghana is now out and will be heading home, leaving Morocco, Gabon, and Comoros, as the three countries making it to the next stage of the tournament.