Ghana's President Nana Akufo-Addo reaffirmed the nation's unwavering support for Israel and Ukraine during a recent address at the headquarters of the United States Institute of Peace (USIP) in Washington, D.C.
The President emphasized the critical importance of standing by these nations during their "difficult moments of national survival."
In his speech, President Akufo-Addo expressed concerns over the repercussions of Hamas' violent invasion of Israel and the subsequent impact on global peace in the Middle East.
He stressed the need for international unity in addressing the significant challenges that confront the world today.
READ ALSO: Israel's Information Minister Resigns, Questions Ministry's Role
Ghana, recognized as one of the enduring democracies in West Africa, holds a prominent role within the West African regional bloc, ECOWAS.
The country's stability and democratic leadership have made it a vital partner for the United States and other international actors seeking to bolster democratic governance in the region.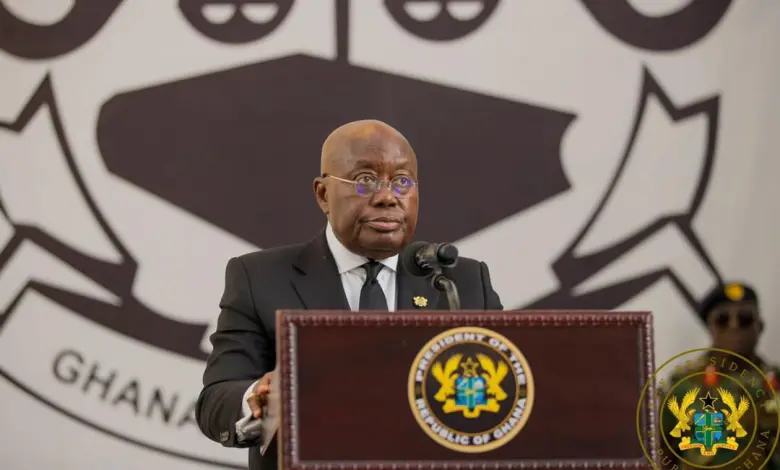 The USIP's discussion with President Akufo-Addo revolved around Ghana's role as a regional leader in fostering peace, stability, and sustainable development.
The meeting addressed various key topics, including Ghana's contributions to peacebuilding in West Africa, the conflict in Ukraine, and regional security issues in the Pacific Islands.
President Akufo-Addo underscored the critical challenges facing the world, citing terrorism, violent extremism, climate change, food insecurity, and political instability across Africa as pressing concerns. He emphasized that the world was grappling with multiple crises that undermined the foundations of multilateralism.
READ ALSO: COVID-19 Funds: KIA Frontiers Nets $84 Million, Ghana Receives Less Than $7 Million
"The interlocking challenges and the convergence of crises we face pose existential threats that require immediate solidarity and collective action," the President noted.
Ghana's commitment to supporting Israel and Ukraine, along with its dedication to addressing global challenges, reflects its standing as a regional leader and a strong advocate for peace, stability, and democracy.