Rap sensation Megan Thee Stallion left fans in awe as she unveiled a tantalizing preview of her latest project through a daring nude photo on her Instagram.
The 28-year-old artist, renowned for her empowering lyrics and fearless demeanor, showed no hesitation in showcasing her hourglass figure in a snapshot that set social media abuzz.
In the provocative image, Megan Thee Stallion stood confidently, baring it all to the world. Her curvaceous silhouette glistened under soft lighting, leaving little to the imagination.
READ ALSO: N@ked! Lenny Kravitz Shocks Fans with Jaw-Droppingly Music Video (See Pics)
What added an extra layer of intrigue to the snapshot was the presence of another woman, who stood beside the Texas-born beauty. This mysterious figure, their identity shrouded in intrigue, further fueled the anticipation surrounding Megan's forthcoming endeavor.
Fans were quick to take to social media, expressing their excitement and admiration for Megan Thee Stallion's bold artistic choices.
While some praised her confidence and unapologetic approach to her craft, others speculated about the nature of her upcoming project, with some suggesting it could be a music video, album cover, or a collaboration with the enigmatic woman featured in the photo.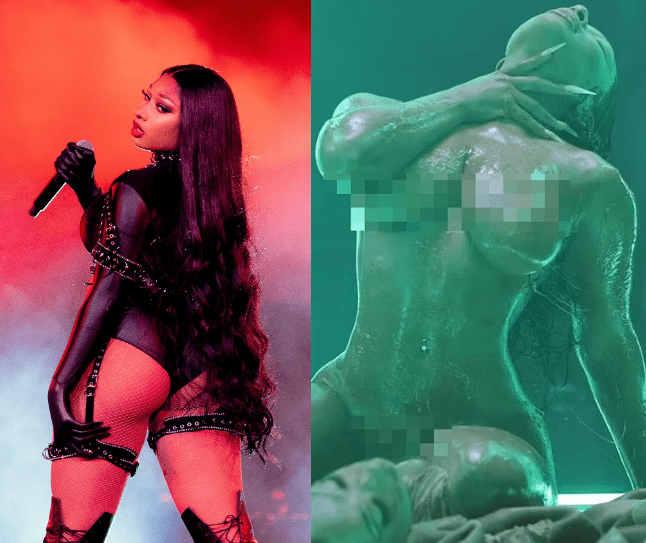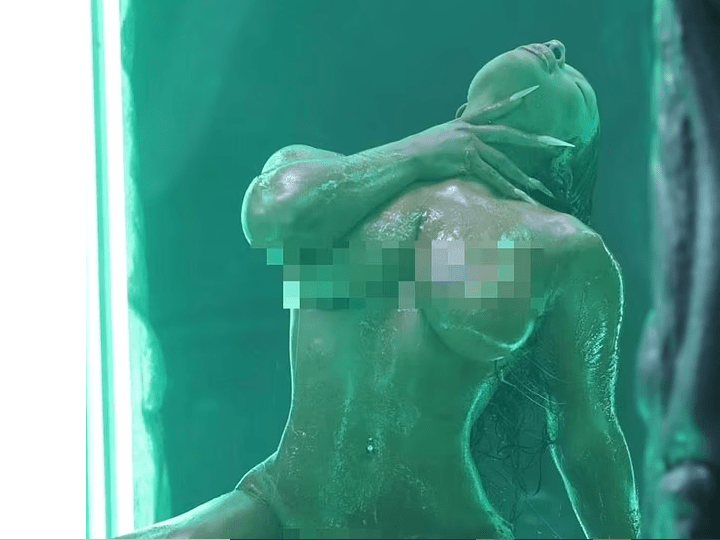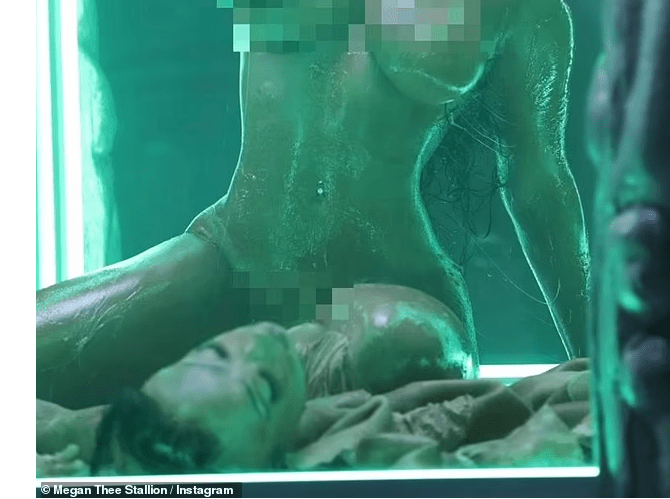 As with many of her artistic ventures, Megan Thee Stallion appears determined to challenge societal norms and expectations.
READ ALSO: Reality Star Kim Kardashian Speaks Out on Israel-Palestine Crisis (See Details)
Her decision to bare it all is not only a testament to her self-assuredness but also to her commitment to breaking boundaries within the entertainment industry.
This bold move by Megan Thee Stallion has left fans eagerly awaiting her next move, as they try to decipher the cryptic message behind this attention-grabbing image.
Visit our Latest Entertainment News Page for the latest updates on Showbiz, Celebrity Gossip