Michelle Diamond, popularly known as Shatta Michy, has had it with people asking her about Shatta Wale all the time.
In fact, when the Ghanaian socialite was asked about her thoughts on Shatta Wale slut shaming Jackie Appiah, she chastised the radio DJ heavily.
The incident occurred during an interview for 'The Men We Love,' which happens to be a new film she shot for Yvonne Nelson's production.
Furthermore, the socialite went on to say, in response to the query posed by Kingdom FM's host, that:
"You all should give me a break. If you want to talk about me. I think you can see that I am doing a good job with my child. I am doing a good job trying to be a better person, and unconsciously I am inspiring so many young girls," she said.
Michy continued saying, "Honestly, Uncle Pee, I feel people should let people move on."
"The fact that you were associating with somebody or associated with somebody doesn't mean that every minute you have to keep dragging them. We've both moved on, so whatever he does is not my business." she elaborated.
According to the single mother, "my focus is my work, my son, and my elevation in this life because I have come a very long way. And everybody dragging me and trying to tag along with something I have left in my past is not healthy."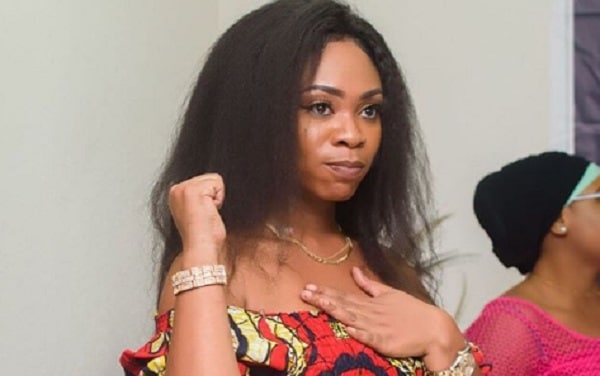 Background
Shatta Michy and Shatta Wale ended their relationship in January 2019 after the dancehall star proposed to her on stage during his Reign concert on October 13, 2018.
Both partners, who share a 6-year-old son, have been accused of infidelity and domestic violence.