American actress Halle Berry has agreed to pay her ex-husband, Olivier Martinez, $8,000 monthly in child support as they finalized their divorce after nearly eight years.
The long-standing divorce battle between Halle Berry and Olivier Martinez has come to a conclusion, with the former couple settling on a child support arrangement for their son Maceo, 9.
According to documents obtained by People, the two celebrities have reached a co-parenting agreement that includes joint legal custody and financial responsibilities.
As per the court ruling, Berry will be responsible for paying Martinez $8,000 each month in child support. In addition, she has agreed to provide him with "4.3% of any income she receives above $2,000,000" as additional support for their child.
This arrangement reflects their commitment to ensuring the well-being and upbringing of their son, despite the end of their marriage.
Notably, Berry has also taken on the responsibility of covering their son's education-related expenses. This includes tuition fees for his private school, as well as costs for uniforms, school supplies, and any extracurricular activities he may participate in.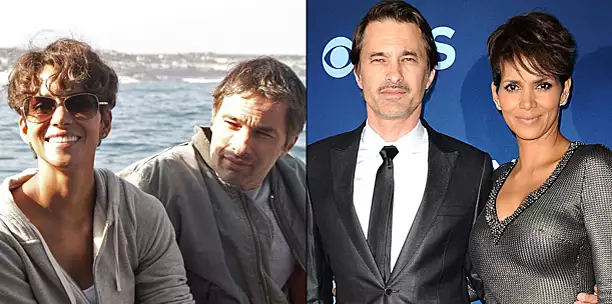 The agreement further specifies that Berry will reimburse Martinez for these expenses incurred during the 2023/2024 school year.
The divorce proceedings between Halle Berry and Olivier Martinez have been ongoing since their initial filing in October 2015, following a two-year marriage.
While they were declared legally single by a judge in December 2016, issues related to child custody and financial support continued to be points of negotiation for the former couple.
In addition to their son Maceo, Halle Berry is also a mother to her 15-year-old daughter Nahla Ariela, from a previous relationship with ex-boyfriend Gabriel Aubry.
The resolution of Berry's divorce with Martinez marks a new chapter in her life, as she navigates co-parenting responsibilities while pursuing her successful acting career.
For an extensive collection of celebrity profiles and in-depth information, including net worth details, visit our Celebrity Page.
Do you enjoy reading from Townflex? Do You Want Notifications From Us On Our Latest Post? If so, click on the Red bell icon below to subscribe to our feed, which will appear in your smartphone's notification after we publish a new article. You may also follow us on Twitter at @Townflexgh, Facebook at Townflex, Telegram at @Townflex, Townflex on Pinterest, Townflex on TikTok, Townflex on YouTube, and Townflex on Google News.