In a shocking turn of events, Yevgeny Prigozhin, the enigmatic leader of the Wagner Group, a notorious private security outfit with alleged ties to the Kremlin, has met an untimely demise in a plane crash.
On Wednesday, August 23, Russia's agency for air transport confirmed that Prigozhin was among the 10 passengers on a fateful flight that ended in tragedy as the aircraft crashed and burst into flames upon impact.
Prigozhin's death follows closely on the heels of his daring mutiny attempt against the Kremlin just two months ago.
This mutiny, which appeared to be a bold move against Russian President Vladimir Putin, took an unexpected turn when Prigozhin seemingly reversed his course at the last moment, striking a deal with both Putin and Belarusian President Alexander Lukashenko.
This sudden and dramatic change in direction left many puzzled about his intentions.
United States President Joe Biden, known for his candid assessments of global affairs, weighed in on the incident. Speaking with CNN, Biden remarked, "Little happens in Russia without the knowledge of Vladimir Putin."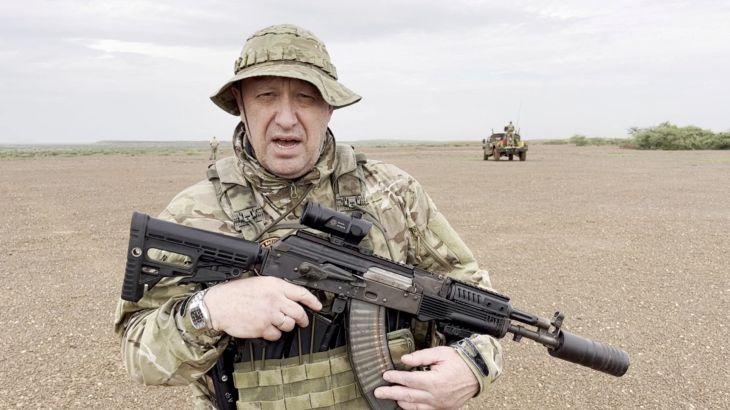 He indicated that he wasn't surprised by the possibility that Prigozhin might have been targeted. Biden referred to his previous statement from July, in which he had expressed concerns about Prigozhin's safety following the mutiny attempt. "I don't know for a fact what happened, but I'm not surprised," Biden stated.
Adrienne Watson, a spokesperson for US national security, also commented on the situation. She acknowledged the reports of the crash and, if confirmed, suggested that the circumstances of Prigozhin's death wouldn't be surprising given his history and connections with Putin.
The details surrounding Prigozhin's demise remain shrouded in mystery, adding to the intrigue that has long surrounded his actions. His last known location was in Africa, where he released a video address after the failed mutiny in Russia.
The news of his death in the plane crash has sent shockwaves throughout Russia and beyond, leaving many questions unanswered as investigators seek to unravel the truth behind this perplexing tragedy.
For stories and trending like this, visit our World News page
Do you enjoy reading from Townflex? Do You Want Notifications From Us On Our Latest Post? If so, click on the Red bell icon below to subscribe to our feed, which will appear in your smartphone's notification after we publish a new article. You may also follow us on Twitter at @Townflexgh, Facebook at Townflex, Telegram at @Townflex, Townflex on Pinterest, Townflex on TikTok, Townflex on YouTube, and Townflex on Google News.