Brazil's President Luiz Inácio Lula da Silva faced protests during a state visit to Portugal this past weekend following his controversial remarks on Russia and Ukraine.
Lula has attempted to de-escalate the situation by saying that he is simply calling for peace and restraint in the ongoing war, prompted by Russia's full-scale invasion in 2022.
During a press conference last weekend, Lula criticized the US for "encouraging" the war in Ukraine, calling for both the US and the European Union to "start talking about peace." He stated that war is only interesting for the two leaders, Putin and Zelensky, and not in the interest of everyone else.
Lula's comments were met with criticism from Ukraine, with the spokesperson for Ukraine's foreign minister saying that Lula's approach "puts the victim and the aggressor on the same scale." The spokesperson also criticized Lula for accusing countries that help Ukraine defend itself against deadly aggression of encouraging war.
Lula attempted to clarify his remarks, stating that while he condemns the violation of Ukraine's territorial integrity, he advocates for a negotiated political solution to the conflict.
He also took the opportunity to denounce the invasion and urge for peace between both nations during his meeting with Romanian President Klaus Iohannis.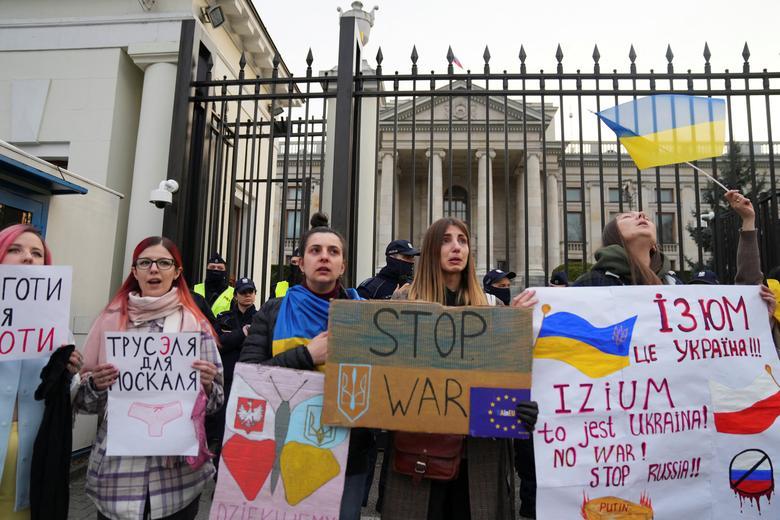 Despite his attempts to clarify his position, protesters showed up during his state visit to Portugal, reflecting the growing criticism of his recent comments.
Lula has been known for his strong stance on international diplomacy, including his role in helping broker the Iran nuclear deal, and his recent remarks have come as a surprise to many.
The situation between Russia and Ukraine remains tense, with ongoing clashes and diplomatic tensions.
Lula's call for peace and restraint has been met with mixed reactions, with some applauding his efforts while others criticize his approach.
It remains to be seen how Lula's recent remarks will affect Brazil's international relations, particularly with Ukraine and other countries involved in the ongoing conflict.
The Brazilian president has stated that his comments were made in the interest of peace, and he will continue to advocate for a peaceful resolution to the conflict.
Related: Ukraine's Deputy Foreign Minister Calls for More Military Support to Defeat Russian Aggression