In a twist of events, a wealthy benefactor's generous gift has sparked controversy as it failed to reach its intended recipients.
The saga began when a well-off sugar daddy decided to share his fortune, gifting his side chick a hefty sum of Gh4,000. However, his gesture of goodwill quickly turned into a tale of greed and betrayal.
The man, whose identity remains undisclosed, instructed the lady to divide the money: Gh1,000 for her boyfriend and Gh3,000 for herself.
A leaked conversation, later posted on Facebook, exposed this monetary arrangement. The sugar daddy's intentions were clear – promote harmony by sharing his wealth.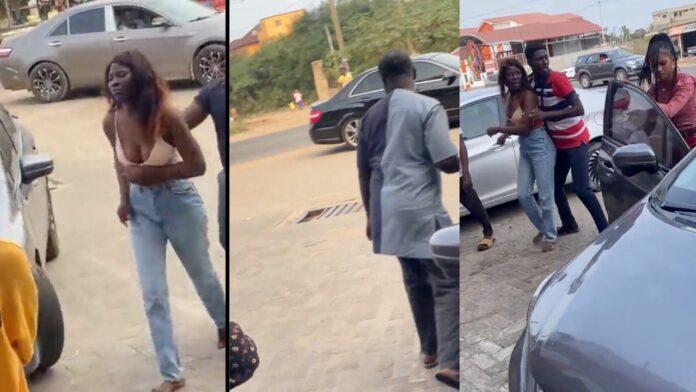 Yet, the side chick took an unexpected course of action. Instead of following the benefactor's directions, she chose to keep the entire amount for herself, leaving her boyfriend empty-handed. The boyfriend, upon discovering the deception, turned to the sugar daddy, pleading for his intervention.
"I got nothing from the Gh4,000," the boyfriend lamented in a heartfelt message, seeking resolution to the matter. Social media buzzed with opinions on the incident.
Some users admired the boyfriend's response, suggesting that he took a wise approach by not escalating the situation further. Others speculated about the future of the relationship, doubting its potential for long-term commitment.
Adejare Nathan, a social media commentator, commended the boyfriend, noting, "He is a wise boyfriend. No need to argue or fight a lost battle. Just enjoy the tide."
On the other hand, Nwaigwe Henry expressed skepticism, stating, "But the truth here is that the guy can never take the relationship to another level. I mean he can never think of marrying her."
As the story continues to circulate online, it serves as a reminder of the intricate dynamics intertwined with generosity, relationships, and social media exposure.
The incident showcases how a seemingly simple act of giving can unravel into a complex web of emotions and conflicts.