In a shocking revelation, Hon. Samuel Okudzeto Ablakwa, a prominent Member of Parliament, has exposed that the new head office of the Bank of Ghana (B.O.G) was initially projected to cost $818 million, significantly higher than the budgeted $250 million.
This revelation has ignited concerns about financial mismanagement and potential bankruptcy.
In an exclusive interview with Hon. Ablakwa, he disclosed that the skyrocketing costs of the new B.O.G headquarters have raised eyebrows among lawmakers and the public alike.
The project, which was intended to modernize and streamline the bank's operations, now faces mounting criticism due to the enormous financial burden it could place on the nation's economy.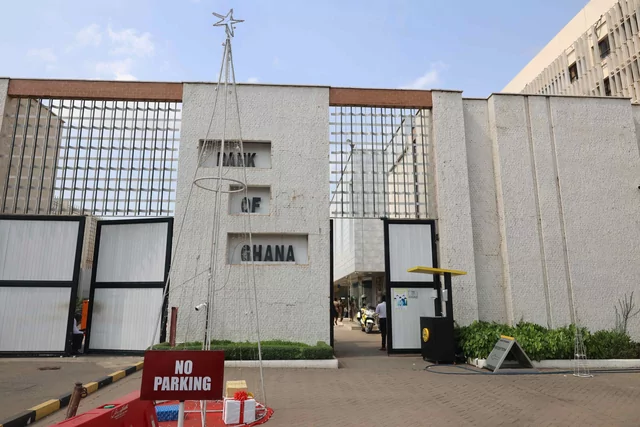 The original budget for the construction was approved at $250 million, but as revealed by Ablakwa, undisclosed changes and cost overruns have led to a staggering threefold increase in expenses.
This unexpected revelation has triggered a series of urgent discussions within parliamentary circles, with concerns focusing on the transparency and accountability of the entire project.
While the B.O.G administration has yet to officially respond to Ablakwa's claims, the news has already sparked outrage among citizens.
Many are questioning how such a significant discrepancy in costs could have occurred without proper oversight.
Economists and financial experts are weighing in, expressing worry about the potential impact on the country's fiscal stability.
The Minister of Finance, in a brief statement, assured the public that the government would conduct a thorough investigation into the matter.
Additionally, civil society groups and watchdog organizations are demanding a comprehensive audit of the project's finances to ascertain the true extent of the financial irregularities.
As the controversy unfolds, Ghanaians are left grappling with the implications of this shocking revelation.
The nation's economic future hangs in the balance, as authorities rush to assess the true financial status of the B.O.G's new headquarters project.