In a surprising turn of events, Manchester United's latest transfer target is causing a stir among fans, especially considering his previous struggles in the Premier League last year.
Reports suggest that Manchester United is contemplating a bold move to address their current winger dilemma by pursuing the services of free agent Anwar El Ghazi.
The team's manager, Erik ten Hag, finds himself facing a shortage of wide options following a shocking statement from Jadon Sancho and Antony's temporary absence due to allegations of violence against women.
With Sancho likely to depart in the upcoming January transfer window due to a seemingly irreparable relationship with his manager, and Antony potentially facing an extended absence, Manchester United is exploring the possibility of acquiring Anwar El Ghazi, a former player for Aston Villa and Everton.
In an emotional interview with Brazilian media on Friday, Antony vehemently denied the allegations made by his former girlfriend Gabriela Cavallin, who accused him of assaulting her on four separate occasions.
These serious accusations are currently under investigation by law enforcement in both Manchester and Sao Paulo.
Read Also: Paul Pogba Faces Potential Two-Year Ban Over Doping Allegations
In a troubling development, two additional women, Rayssa de Freitas and Ingrid Lana, have come forward with similar allegations against Antony. It is important to note that Antony firmly refutes all claims of abuse made against him.
The Daily Mail has reported that the club's leadership is actively considering securing the service of El Ghazi to bolster their squad.
During the 2022/23 season, he was part of Dutch club PSV Eindhoven. However, just last week, his contract with the club was mutually terminated.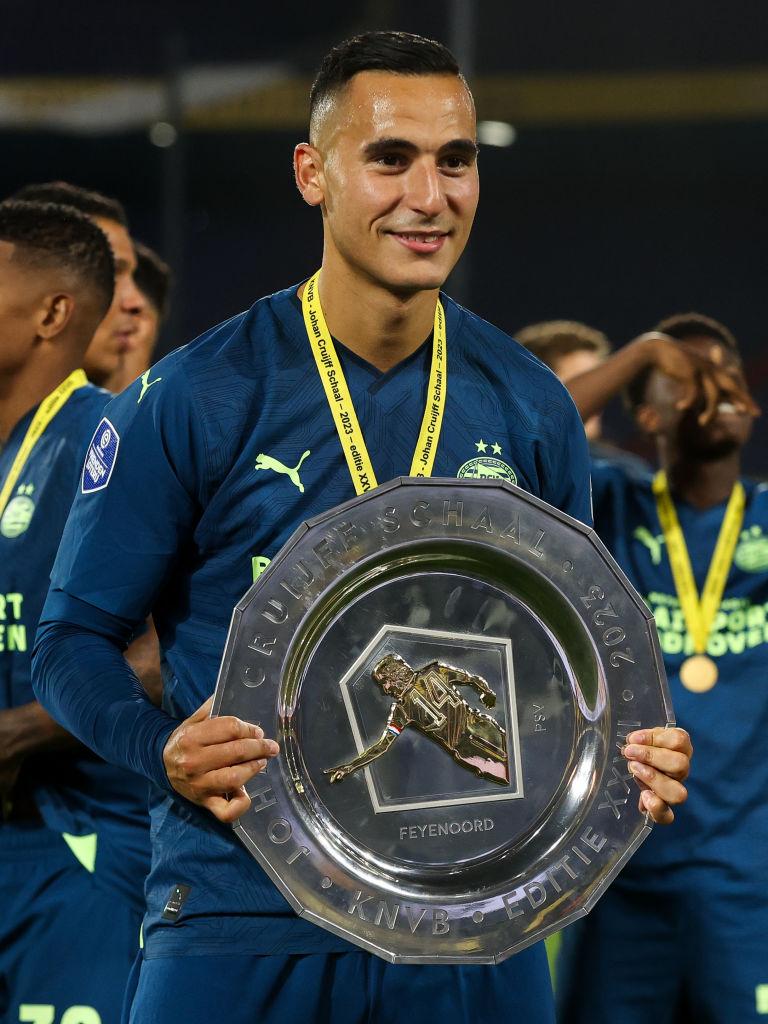 This intriguing development implies that despite the passing of Deadline Day, he remains eligible to join Old Trafford.
The 28-year-old, who boasts two international appearances for the Netherlands, is reportedly attracting interest from the Saudi Pro League as well. This situation may necessitate swift action from Manchester United if they intend to secure his services.
The Dutch international had a lengthy stint at Villa Park, totaling five years, which initially began with a one-year loan from Lille. His final six months at Aston Villa saw him embark on a six-month loan spell with fellow Premier League side Everton.
During his tenure at Aston Villa, El Ghazi featured in a total of 119 matches, finding the net 26 times. His contributions were instrumental in the squad's successful promotion to the Premier League through the play-offs in 2019.
In the subsequent season, he continued to be a pivotal part of the team, participating in 34 games as Aston Villa retained their Premier League status.
If El Ghazi completes a transfer to Manchester United, he could potentially face his former club for the first time on Boxing Day. The return fixture between the two clubs is scheduled to take place just under two months later on February 10th.