Reports from Italy suggest that former Manchester United midfielder Paul Pogba have tested positive for elevated levels of testosterone.
The alleged test took place after Juventus' 3-0 victory over Udinese in Serie A last month, specifically on August 20th. Despite not participating in the match, Pogba was chosen for a random drug test.
Reports from Italy suggest that Paul Pogba may have potentially violated two key articles of Serie A's regulations: Article 2.1, which pertains to the presence of a prohibited substance, and Article 2.2, which relates to the use or attempted use of a prohibited substance.
The hormone testosterone, known for enhancing muscle size and strength and promoting faster physical recovery, is at the center of these allegations. Testosterone can be found in various forms, including drugs, medications, injections, and gels.
Initial results from this test have reportedly indicated heightened testosterone levels. To establish a conclusive outcome, a second test sample is set to undergo examination.
Should this second test also confirm a positive result, he will undergo investigation by the National Anti-Doping Tribunal, which could result in a ban of up to two years, as reported by Sportmediaset.
Read Also: Germany's National Team Hopeful for Klopp, But Liverpool Contract Looms
Furthermore, if the tribunal determines that the alleged doping was deliberate, the ban may potentially be extended to a four-year suspension.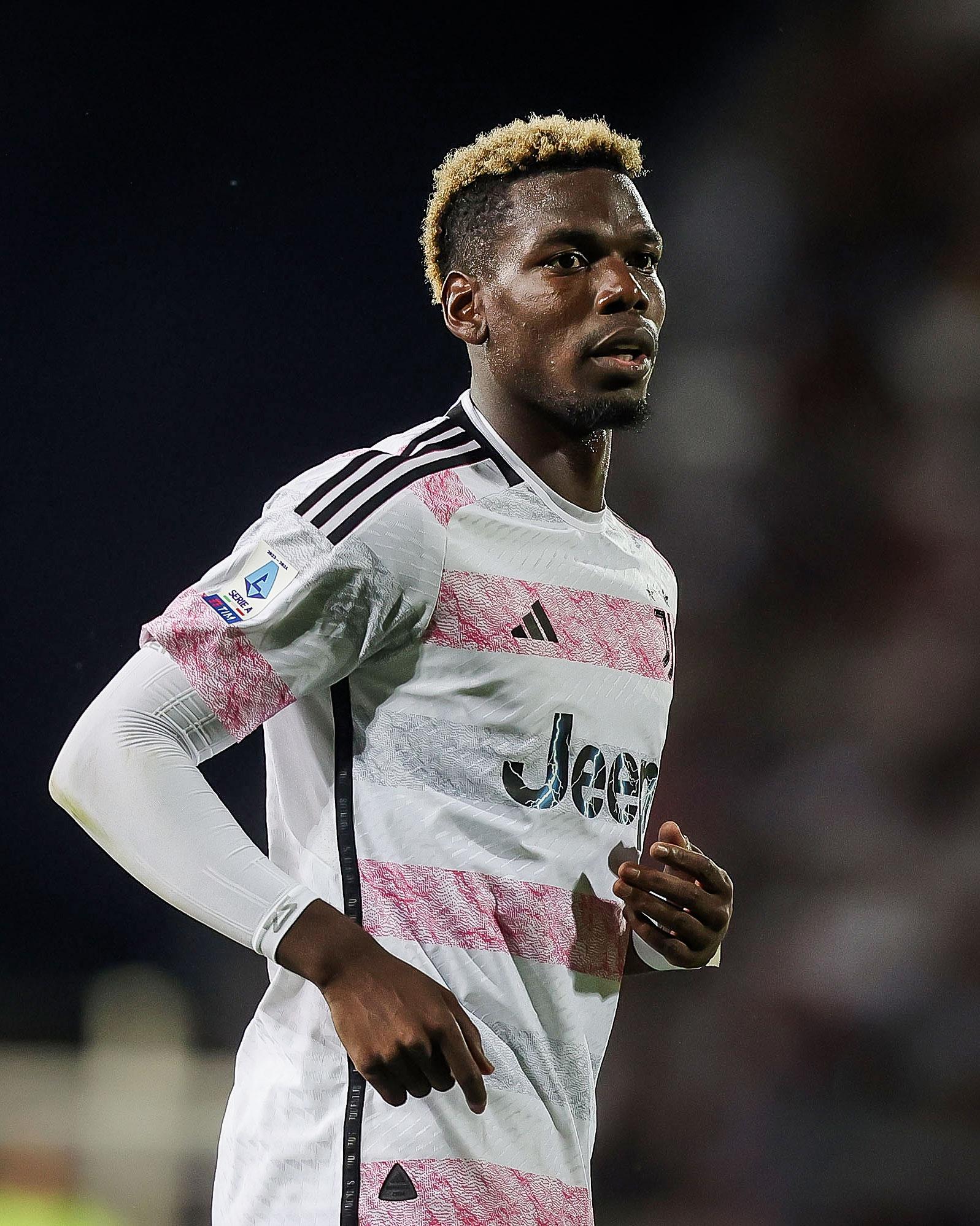 Reports from various Italian outlets, including Corriere dello Sport and Sportmediaset, suggest that Paul Pogba is facing the possibility of suspension due to the discovery of traces of testosterone in his system early in the current season.
Paul Pogba made a return to Juventus on a free transfer following the conclusion of his contract with Manchester United in July 2022.
However, his second stint with the Italian club has been marked by challenges, primarily due to injuries that have limited his playing time.
During the Udinese match, Pogba was named as an unused substitute, and subsequently, he managed to make two appearances in the following games against Bologna and Empoli.
It's worth noting that prior to this, Pogba had been grappling with a knee injury, which had forced him to miss the World Cup with the French national team the previous year.
Additionally, after the 2-0 win over Empoli on September 3, Pogba voiced concerns about a back issue.
Notably, Pogba has an impressive international career, earning 91 caps for the French national team and playing a pivotal role in their 2018 World Cup victory.
However, he has not represented France in international matches since 2022. During his time at Manchester United from 2016 to 2022, Pogba made 233 appearances, scoring 39 goals, and providing 51 assists.
Despite rumors of a move away from Juventus during the summer transfer window, including links to clubs in Saudi Arabia, Pogba ultimately did not secure a transfer, remaining with the Italian club. Previously, Manchester United had acquired him for £90 million.