American rapper, songwriter, and activist, Meek Mill has announced his plans of moving out of the United States Of America to stay in either Ghana or London.
The multiple award-winning have always had plans on leaving his country to settle somewhere else where he can have peace of mind and feeling free as a normal human.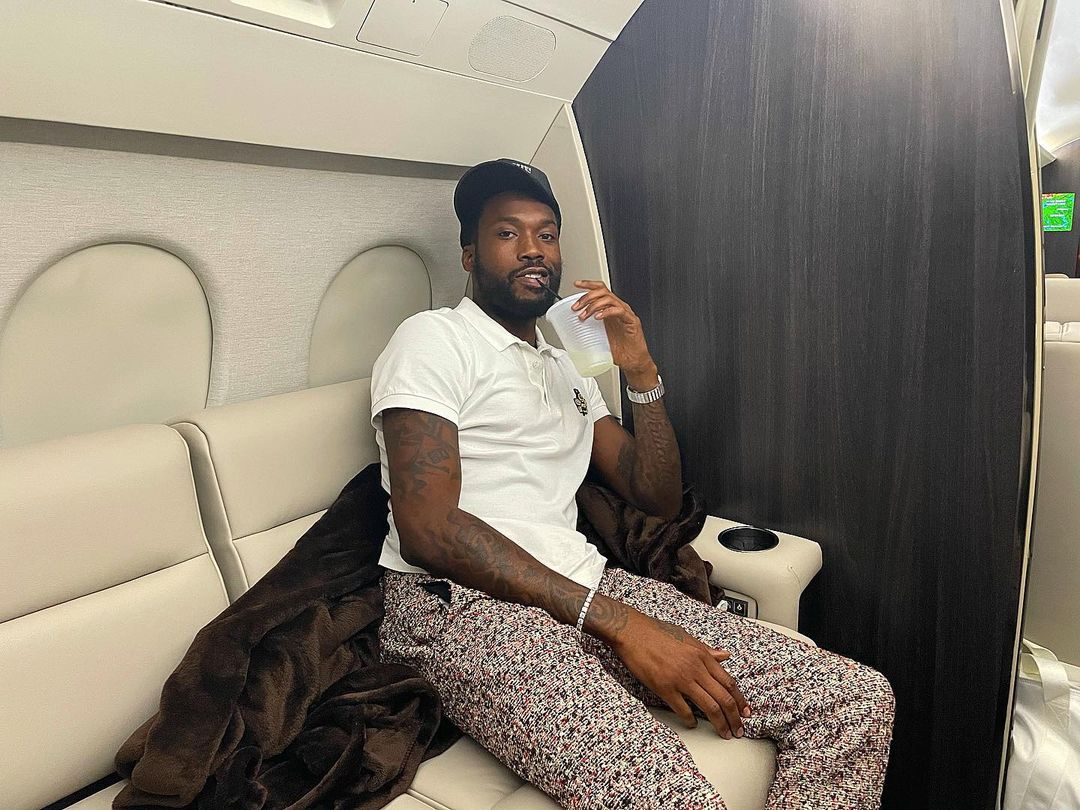 Meek on Tuesday morning, July 20th, 2021, took to his official and verified Twitter handle where he made the post saying he will want to move out of U.S for like two years.
"I wanna move out the country for like 2 years one day …" he wrote.
I wanna move out the country for like 2 years one day …

— Meek Mill (@MeekMill) July 20, 2021
The rapper shortly after making the first post with his intentions of moving out of the country then followed it up with another tweet indicating that he is thinking about whether to move to Ghana or London.
"Like London or Ghana …." Meek wrote in the follow-up post.
Like London or Ghana ….

— Meek Mill (@MeekMill) July 20, 2021
Well, it is not really clear as to the reasons behind the rapper's plans of relocating to Ghana or London for a 2-year stay, but just check out the below screenshot.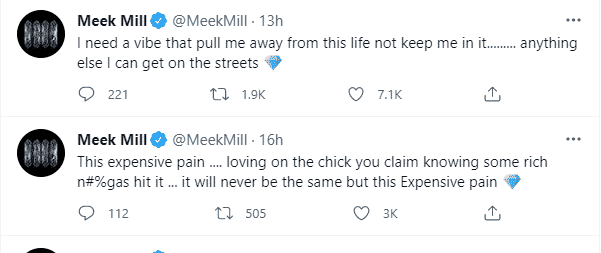 From the above screenshot, it seems the rapper isn't comfortable with life in the states but rather wants to visit a place where he can feel the real vibe of the street ways.
Recall that Meek Miil earlier this year revealed his love for the African Continent and planned he will have to visit.
and talking about Africa, it has always been loud and clear that Ghana happens to be the heart of the Africa Continent, a country that has a mixture of everything in it.
Ghana is a country well-known for it peaceful nature, a country full of talents, the street vibes also intact, the kind of vibes Meek needs to have a feel of.
Some Ghanaian folks after seeing the tweet from the rapper invaded this comment section in reacting to his intentions on visiting by encouraging him to take the chance and he will feel no regrets but rather love for the country Ghana.
Follow us at @Townflexgh on Twitter if you haven't done that yet, as we always have more juicy news updates to serve you all with.
I hope you had a nice time going through the above article, if you did then subscribe to Townflex.com by clicking on the bell icon displaying in the bottom corner to receive our daily post updates first, and also click to subscribe to our YouTube channel for more updates.
Meek Mill To Move To Ghana Or London