In a recent development that has sent shockwaves through Ghana's entertainment circles, rumors are circulating that Nana Ama McBrown, the renowned actress and TV host, is considering divorce from her husband, Maxwell Mensah.
These speculations come in the wake of allegations that Maxwell Mensah is involved in an extramarital relationship with social media sensation Serwah Prinkles.
These allegations emerged from an anonymous Instagram blogger known as Thosecalledcelebs, who claimed that Maxwell Mensah is openly flaunting his relationship with Serwah Prinkles.
This alleged infidelity has reportedly left Nana Ama McBrown deeply upset and contemplating the possibility of divorce.
The blogger's post suggested that the situation had escalated to a point where the couple might be heading for a divorce or require intervention from their elders to resolve their issues.
The accusations of infidelity reportedly go both ways, with both parties refusing to back down, further complicating the situation.
Serwah Prinkles, the lady allegedly involved in the affair with Maxwell Mensah, has responded to the ongoing rumors with subtlety.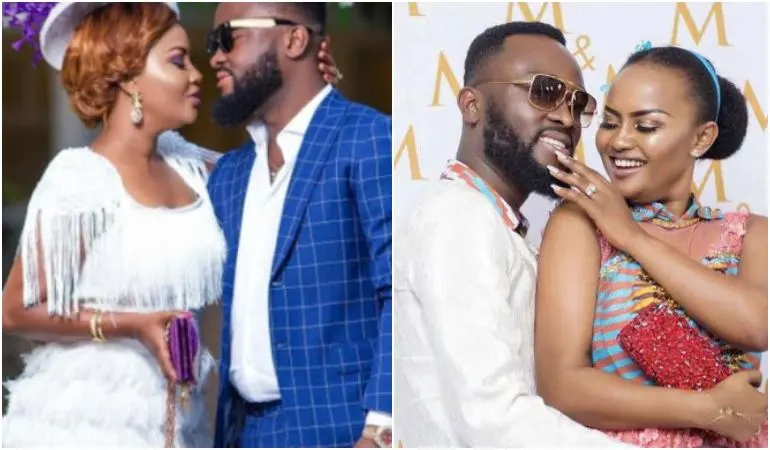 READ ALSO: Brymo accuses Burna Boy of song theft: See details
She shared a glamorous picture of herself on Instagram, emphasizing her focus on life and disregarding the harsh criticisms from gossipmongers.
Her caption, "Blessed, Thankful, and focused… Happy new week," reflects her determination to rise above the rumors.
This affair came to light after revelations from a rich figure in Accra, Ohene Phara, who disclosed the reasons for not marrying his ex-girlfriend, Maame Serwaa, despite having a child together.
Initially dismissed as mere allegations, the recent developments have shed more light on the alleged long-standing secret affair.
In response to the controversy, Ghanaian comic actor Sean Paul has advised Nana Ama McBrown to make a decision that she believes is in her best interest, including the possibility of divorce if she can no longer tolerate the alleged humiliation.
As the rumors continue to circulate, the Ghanaian entertainment industry and fans of Nana Ama McBrown eagerly await further developments and the actress's response to the allegations.
Visit our Latest Entertainment News Page for the latest updates on Showbiz, Celebrity Gossip