Manchester United are reportedly considering a surprising reversal in their decision-making process, contemplating the return of David de Gea to the club.
The goalkeeper had bid farewell to the Red Devils at the conclusion of his contract last summer, marking the end of his remarkable 12-year stint with the Premier League giants, during which he made an impressive 545 appearances.
In the wake of De Gea's departure, Manchester United had secured the services of Andre Onana from Inter Milan for a significant sum of £47.2 million, positioning him as De Gea's successor.
Read Also: Redemption At Last: Maguire And Onana's Heroics Propel Team to Champions League Glory
Onana, formerly of Ajax, emerged as Erik ten Hag's top choice this season, although he faced challenges during the initial phase of his Manchester United journey.
Despite the hurdles, he showcased his potential in their recent match against FC Copenhagen, making a crucial penalty save in the final moments of their 1-0 victory, solidifying his place in the team.
However, recent reports suggest that Manchester United are contemplating a change of heart regarding their decision to release De Gea, hinting at a potential reunion with the seasoned goalkeeper.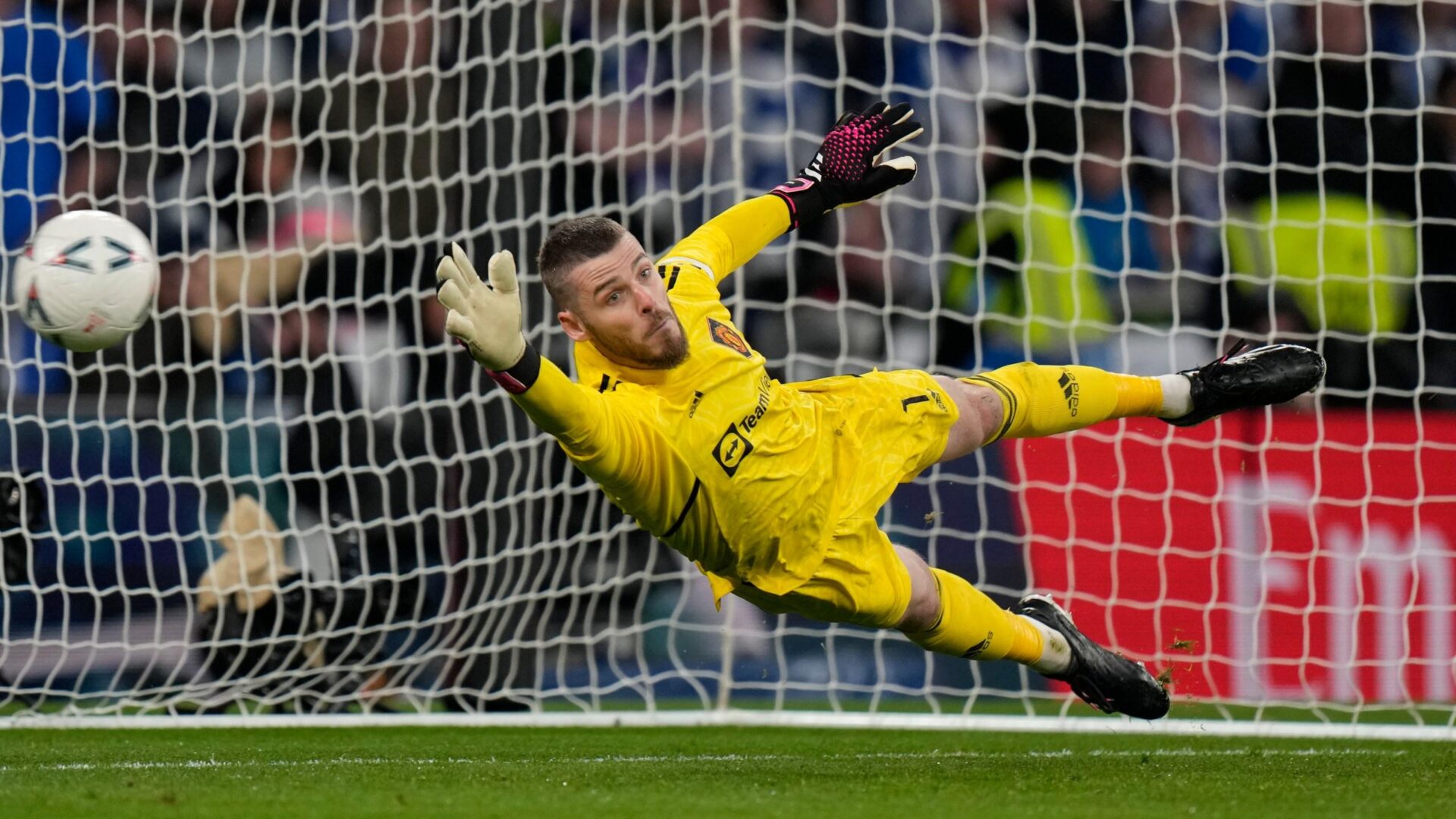 According to reports from The Sun, Manchester United is reportedly concerned about a goalkeeper shortage during the Africa Cup of Nations in January and February when Andre Onana from Cameroon will be unavailable.
The club did not anticipate Onana's decision to reverse his international retirement when they signed him in the summer.
Consequently, they sold Dean Henderson, previously on loan at Nottingham Forest, to Crystal Palace during the same transfer window.
In light of this unexpected situation, Manchester United is now contemplating reapproaching David de Gea and offering him a three-month contract to cover for Onana's absence.
This potential move comes despite the club's previous treatment of De Gea, which led captain Bruno Fernandes to publicly express his disagreement with the lack of a proper send-off for the 32-year-old goalkeeper.
De Gea had been offered a reduced wage deal to stay at Old Trafford, with his weekly paycheck decreasing from £375,000 to £200,000.
However, this offer was later withdrawn. Since his departure from Manchester United, De Gea has not played for any other club, although he was spotted attending a Manchester United Women's game earlier this month.
Source: http://Activityrun.com