In a groundbreaking development, Nigerian creators and social media influencers are celebrating as microblogging giant X, formerly known as Twitter, extends its ad revenue-sharing program worldwide.
Following its successful initiation in the United States last month, this opportunity is now accessible to verified users in Nigeria and other countries who meet specific content engagement criteria.
The key to unlocking this revenue stream lies in meeting stringent eligibility requirements. Interested creators must not only be subscribers of Twitter Blue but also have accumulated over five million monthly impressions on their tweets for the preceding three months.
Moreover, they are mandated to possess a Stripe payment account, ensuring seamless transactions.
However, it's important to note that the program comes with certain content-related restrictions. X prohibits the monetization of copyrighted content not owned by the creators themselves.
Additionally, content promoting "pyramid schemes or get-rich-quick schemes," violence, criminal activities, gambling, and substances like drugs and alcohol is strictly disallowed. This move reflects X's commitment to maintaining a responsible and safe digital environment.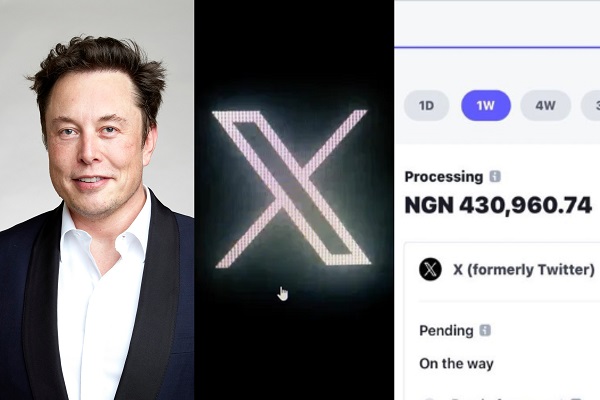 As the news circulates, many Nigerian creators have enthusiastically shared their earnings receipts, showcasing the tangible impact of this initiative.
While expressing their gratitude, some creators have gone a step further by thanking Elon Musk, whose influence and engagement on X might have contributed to this development.
This expansion of the ad revenue-sharing program marks a significant stride towards empowering creators globally.
By recognizing their contributions and enabling them to monetize their content, X is fostering a dynamic and thriving online creative community.