New Patriotic Party (NPP) flagbearer hopeful, Kennedy Agyapong, has made his stance on Lesbian, Gay, Bisexual, Transgender, Queer, and Intersex (LGBTQI+) activities abundantly clear, stating that such practices have no place within the confines of his household.
In an exclusive interview on Starr FM on October 5, 2023, Kennedy Agyapong firmly articulated his traditionalist beliefs and their incompatibility with LGBTQI+ activities.
The host, Bola Ray, posed a direct question, asking how Agyapong would react if one of his children came out as gay.
"Look, I am a traditionalist. I don't want to hear that nonsense," Agyapong responded unequivocally. When pressed further by the host, he doubled down, saying, "I am a traditionalist, case closed. You dare not."
READ ALSO; Blakk Rasta Slams Government, Backs Asiedu Nketiah's 'Coup-Ready Ghana' Claim
This stance reflects the prevailing sentiment in Ghana, where there is strong public support against LGBTQI+ practices.
Currently, an anti-gay bill is under consideration in the Ghanaian parliament, aiming to criminalize LGBTQI+ activities.
Kennedy Agyapong is not alone in his pursuit of the NPP flagbearership slot. He is joined by three other contenders, including Dr. Bawumia, Dr. Owusu Afriyie Akoto, and Francis-Addai-Nimoh.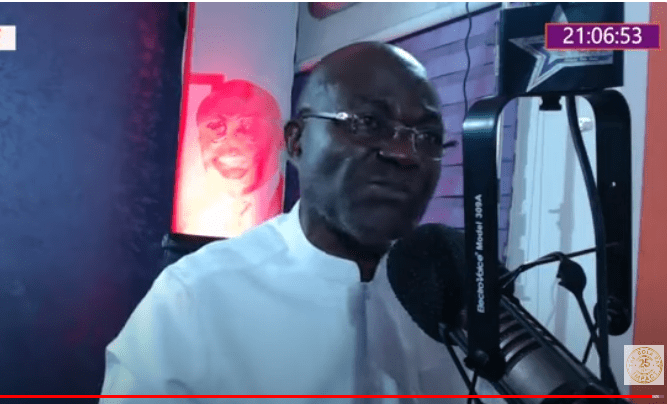 The NPP has scheduled November 4, 2023, as the date to elect a successor to President Nana Addo Dankwa Akufo-Addo as the leader of the party.
Agyapong's outspoken opposition to LGBTQI+ practices has ignited debates within Ghana and among the NPP's members.
His traditionalist viewpoint sets the stage for a broader discussion on social and cultural values within the country as the political race intensifies.
READ ALSO; Russian President Putin Claims Ukraine War Is About Principles, Not Territory
In a nation where tradition and modernity often collide, Kennedy Agyapong's stance on LGBTQI+ issues is poised to be a defining aspect of his campaign as he vies for leadership in the NPP and potentially in the nation itself.