An Achimota Magistrate Court has handed down convictions and fines to 16 members of the New Patriotic Party (NPP) who stormed the premises of UTV and disrupted its primetime show.
Each individual has been ordered to pay a fine of GH¢2400.
The charges brought against them included conspiracy to commit a crime and rioting, to which they pleaded guilty.
This incident occurred during the live broadcast of UTV's United Showbiz on Saturday, October 7, 2023. The group believed that the show had become a platform for the unfair and unprofessional criticism of the government.
READ ALSO: UTAG Urges IGP to Act Against Perpetrators of Media Attacks in Ghana
Their anger escalated when a letter from the NPP to UTV management, requesting a reform of the show, was torn apart on-air by A Plus, a political activist and regular panelist on the show.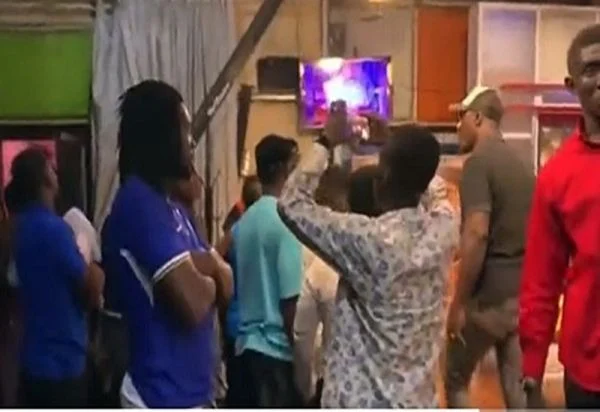 In response to their actions, the police arrested and prosecuted the individuals, leading to their convictions and fines.
Following the invasion, both the National Media Commission and the Ghana Journalists Association strongly condemned the incident.
The Ghana Journalists Association (GJA) described the attack as "barbaric and medieval," highlighting its concern about a growing culture of impunity against the media, worse than the infamous 'culture of silence.'
They emphasized their unwavering commitment to defending media freedom and standing up against any form of attack.
While there had been attempts to disassociate the group from the NPP, Salam Mustapha, the National Youth Organiser of the party, confirmed that all the young men involved were indeed known members of the NPP.
He explained that they included constituency youth organizers and a Deputy Greater Accra Youth Organiser, and while the party didn't officially sanction their actions, he acknowledged their affiliation.
The convictions and fines imposed by the court send a clear message that obstructing the media and disrupting public discourse through such means is unacceptable, regardless of political affiliations.