In a surprising turn of events, rapper Offset has chosen to drop his lawsuit against Quality Control Music, signaling the end of a protracted legal dispute.
The artist, known for his involvement in the rap trio Migos, had been entangled in a legal tussle with the music label over allegations of music rights and contractual obligations.
According to insiders privy to the matter, Offset has taken the step of filing for the dismissal of his lawsuit against Quality Control Music with prejudice.
This move effectively concludes a drawn-out legal saga, which centered around Offset's assertion that the label was attempting to exert control over his individual musical endeavors and failing to uphold the terms of their agreement.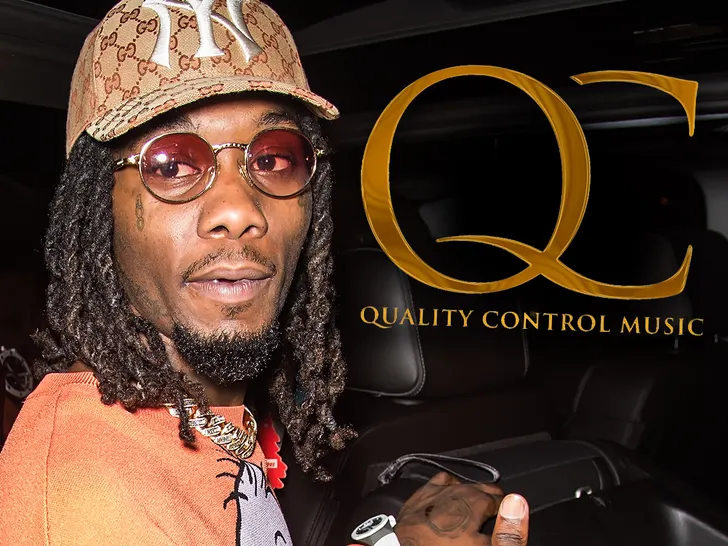 While this resolution doesn't mark Offset's return to Quality Control Music as a solo artist, it does signify the culmination of all disagreements and discord that had previously marred their relationship.
With this settlement, both parties seem to have found common ground, putting an end to what had been an increasingly contentious battle.
As the lawsuit fades into history, Offset's career continues to thrive on a different stage. Presently aligned with Motown, the rapper has been steadily releasing new music.
Notably, his latest single features none other than his spouse, the celebrated rapper Cardi B. Furthermore, Offset's creative pipeline remains brimming with upcoming tracks, promising his fans an array of fresh musical experiences to anticipate.
The resolution of this legal struggle underscores the importance of amicable resolutions in the music industry, allowing artists to channel their energies into their craft rather than legal wrangling.
As Offset forges ahead with his career, his fans can breathe a sigh of relief that the clouds of legal uncertainty have finally lifted.