Victor Osimhen's representative, Roberto Calenda, has issued a warning of potential legal action against Napoli.
This comes in response to the club's actions on social media where they posted a video on their TikTok account, mocking the striker for his missed penalty against Bologna.
The video included a high-pitched voiceover saying, "gimme penalty please."
It should be noted that the post has already been removed.
On Tuesday night, Roberto Calenda, the representative of Osimhen, released a statement expressing strong disapproval of the club's behavior. His statement read as follows:
Read Also: Chelsea's £1bn Gamble: The Mauricio Pochettino Sacking Saga
"What happened today on Napoli's official profile on the TikTok platform is not acceptable."
A video mocking Victor was first made public and then, but now belatedly, deleted."

"A serious fact that causes very serious damage to the player and adds to the treatment that the boy is suffering in the last period between media trials and fake news."
"We reserve the right to take legal action and any useful initiative to protect Victor."
During the goalless draw against Bologna last Sunday, Osimhen was observed in a conversation with manager Rudi Garcia after being substituted in the 86th minute.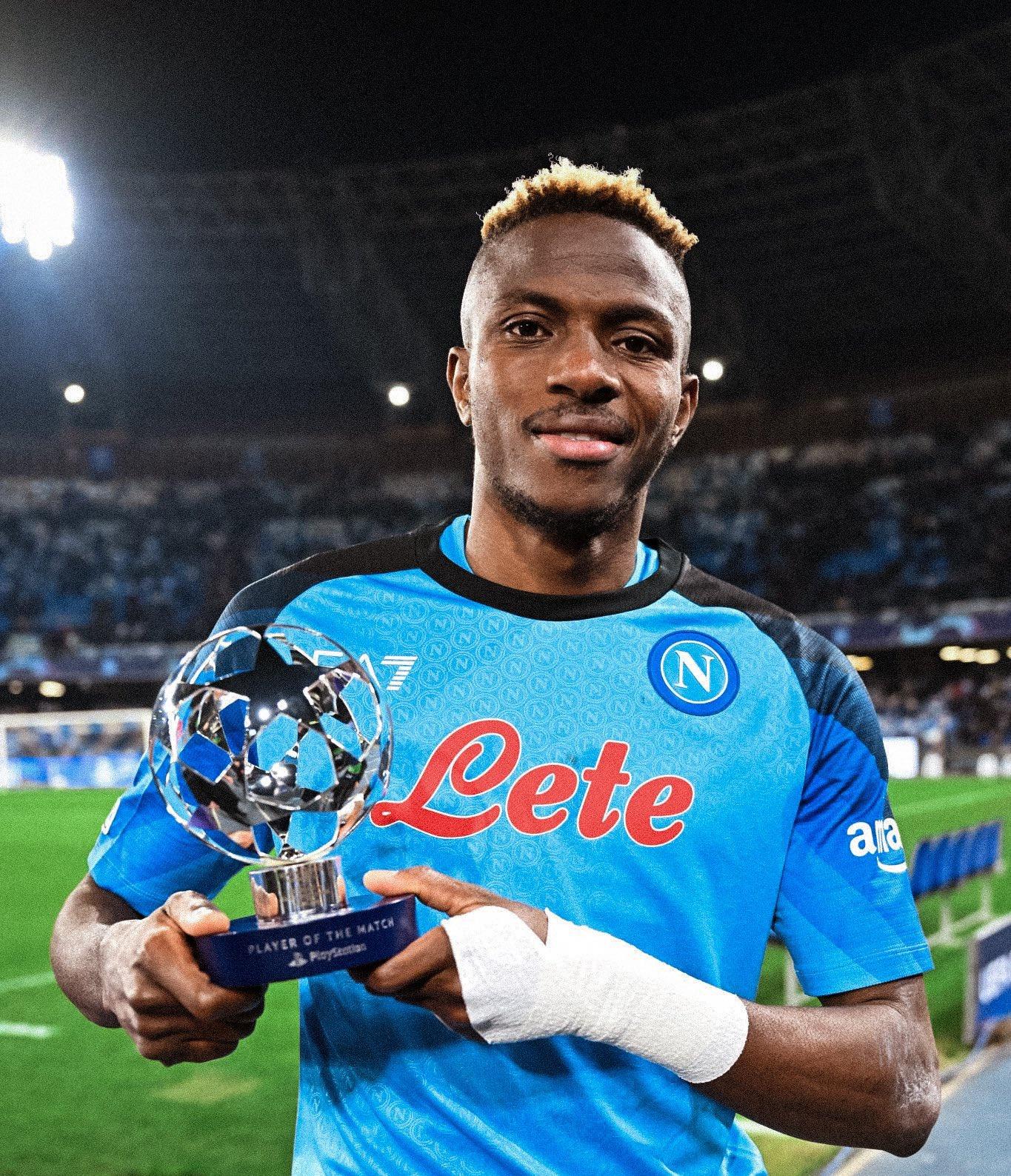 Osimhen, the Nigerian international, made a significant move to Napoli in the summer of 2020 for a club-record fee of 81.3 million euros. He played a pivotal role in their Serie A title win last season, contributing 26 goals in 32 league appearances.
The 24-year-old, who garnered significant interest from Chelsea and Manchester United during the summer transfer window, has already netted three goals in six appearances this season.
PSG, Newcastle, and Everton has also shown their interest in the 23-year-old player in last two transfer windows.
Napoli has consistently shown their determination to retain a player who many pundits consider to be the most complete forward in the world.
Subsequently, Osimhen seemed to have removed all mentions of Napoli from his Instagram account, leaving only images related to Nigeria and his previous clubs.