Napoli clarified that their intention was not to offend Victor Osimhen, despite the appearance of mockery in a video posted on TikTok.
The reigning Italian champions had shared a video on the platform, humorously referencing Osimhen's missed penalty during Sunday's 0-0 draw against Bologna. The video featured an unusual sped-up voiceover.
In response to the controversy, Osimhen's agent issued a threat of legal action against Napoli. The club has since deleted the video.
However, Napoli, while addressing the issue on Thursday, stopped short of issuing a formal apology to the Nigerian international.
Read Also: Victor Osimhen's Agent Warns Napoli of Legal Action Over Social Media Mockery
Napoli official statement on Victor Osimhen and TikTok video case.
"Calcio Napoli, wishing to avoid any exploitation of the issue, point out that we never wanted to offend or mock Victor Osimhen, who is a treasure of this club".
"As proof of that, during the summer training retreat, the Club firmly rebuffed every offer that was received for the striker's transfer abroad".
"Social media, in particular TikTok, has always used an expressive form of language with a light heart and creativity, without wanting to, as in the case with Osimhen as protagonist, have any intention of insult or derision".
"In any case, if Victor perceived any offence towards him, this was not what the club intended".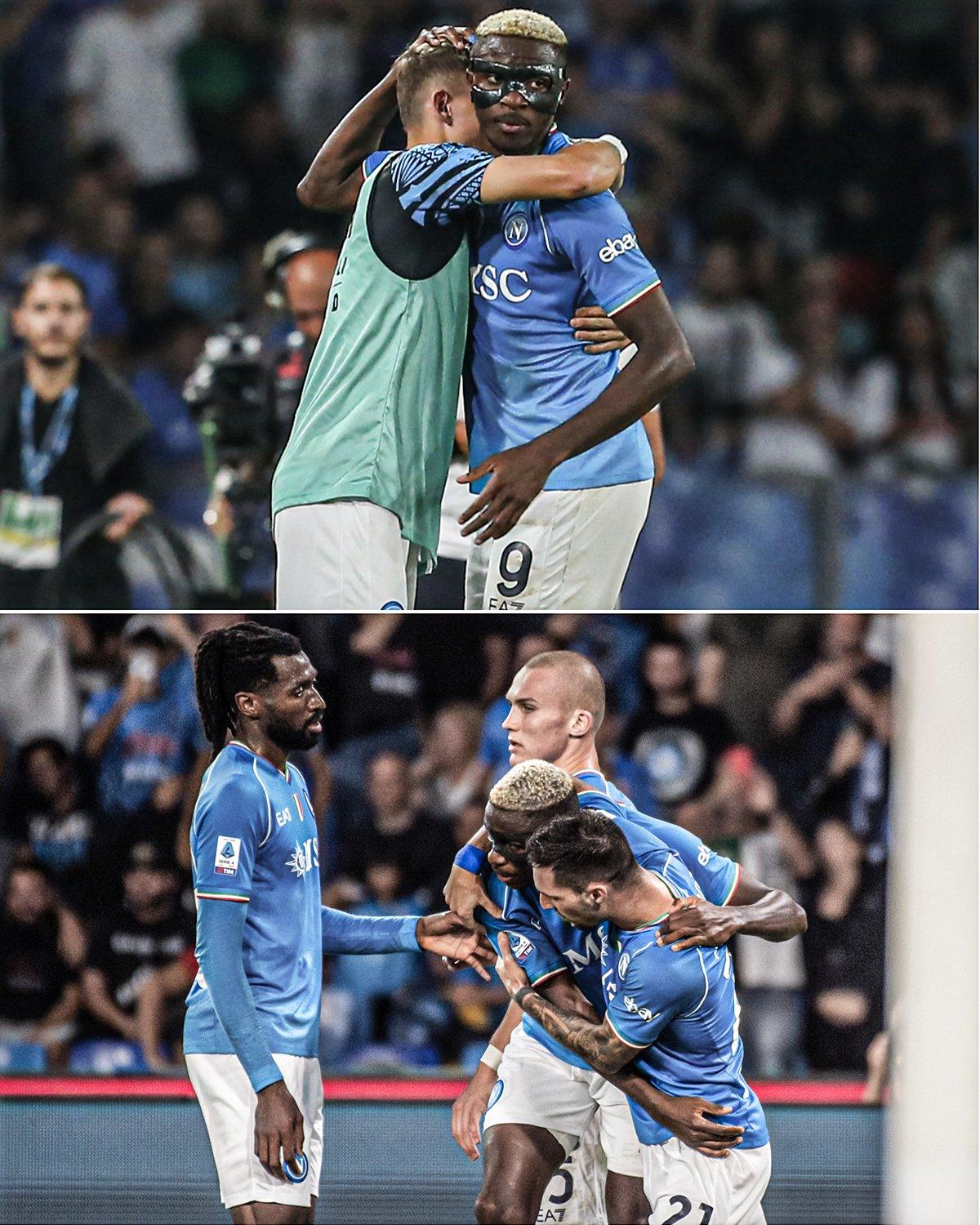 Napoli manager Rudi Garcia maintains that Osimhen remains dedicated to the club, despite rumors indicating he might be contemplating a6 departure. Osimhen is under contract with Napoli until 2025, but there are reports of potential interest from clubs in Saudi Arabia.
"I can assure you that Victor loves this jersey. He is invested 100 per cent in our project.
"Over the last 2 days there was a bit of trouble with some clumsy behaviour. Nobody wanted to be hurtful, not the TikTok with the video of Victor, nor Victor by taking his photographs down on social media."
"Nobody intended to hurt anyone, these are instinctive reactions and are understandable. It is his social media account, he can do what he wants with it."