Bishop Stephen Akwasi who is well known as Jesus Ahuofe of the New Life Kingdom Chapel has been arrested by Ghana Police over his prophecy which said Shatta Wale will be shot.
The man of God was arrested by the police at the forecourt of Accra-based Accra FM on Tuesday, October 19, after his prophecy that the multiple award-winning Ghanaian dancehall king Shatta Wale will be shot on October 18th.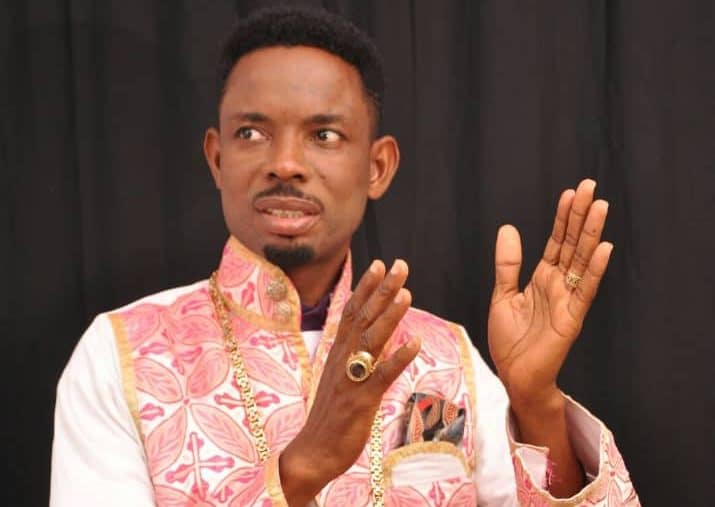 His prophecy however failed, and he is currently in the custody of Ghana Police Service for interrogation.
Rumours amplified yesterday, Monday, October, 18, on circulating on social media that the dancehall artiste got shot has been shot by unknown gunmen at East Legon.
But it turned out to be a prank pulled by Wale just to expose the fake prophet.
Wale in his Facebook post on Tuesday morning disclosed that nothing happened to him, but rather he did this to expose the fake prophets we have in our country, Ghana from false prophecies.
Shatta Wale also blamed Ghana Police for not doing their job well saying that there are many people in the country threatening him, and this was not the first time his life was threatened by he acted as they never saw them.
wale then rendered apology to his Dan for putting him through stress, fans, friends, (Deportee, as well as his PA Nana Dhope) for taking their phones, which he used in putting out the news which later got picked up by many media houses as a confirmed story.