Indeed, it is so sad as social media mourns the death of veteran actor Prince Yawson, popularly known as "Waakye".
Surprisingly on Tuesday, 2nd of August, the talented Ghanaian actor was confirmed dead.
According to reports gathered so far by Townflex.com, the veteran actor died at the 37 military hospital at the age of 53.
Until now, the cause of the retired actor's death is yet to be disclosed. The actor is said to have battled with a lot of illnesses prior to this sad eventuality.
To this effect, social media was jolted into a state of mourning. All the four corners of social media were full of sad and memorial photos of the deceased actor.
While some were posting old pictures of Waakye and captioned it with crying emojis, others wrote heartfelt condolences for the actor.
Townflex has scooped a number of these sad messages to keep its loyal readers informed. Read them below
RIP Waakye 🙏🏽❤️ pic.twitter.com/kejhr7xwcw

— Mempeasem President (@AsieduMends) August 2, 2022
Oh Waakye. One of the guys who truly made our childhood worthwhile. RIP legend 💔🙏 https://t.co/dNtEL3Valc

— Emmanuel Ayamga (@EmmanuelAyamga_) August 2, 2022
Waakye is dead .. May his soul Rest In Peace pic.twitter.com/uj8R5pcVSq

— SARKODIE NEBA SARK 🇬🇭 (@NebaSark) August 2, 2022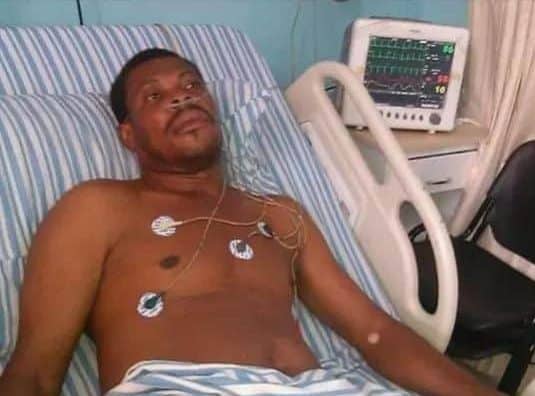 funny and sad! Rest In Peace🕊Waakye💔

It's sad human beings easily forget that we owe death one day. Let's love each other, give a helping hand and be content with what we have. pic.twitter.com/NnPgZbqzkA

— taadi.boy🇬🇭💥 (@_mandelamontana) August 2, 2022
LUCIFER – 2001, GHANA MOVIE

Waakye vrs Santo, 😂😂

May his soul rest in peace, God bless him for bringing entertainment to our homes. Prince Yawson 🕊 pic.twitter.com/AQtjFWrCrE

— taadi.boy🇬🇭💥 (@_mandelamontana) August 2, 2022
Background
Prince Yawson is a popular veteran actor in the 2000s. The said Ghanaian actor brought a lot of smiles to the faces of Ghanaians with his talented style of acting. Among the movies he featured in were "Diabolo", "Babina" and "Chokor Trotro".
Conclusion
So guys, what are your thoughts on the veteran actor's death and how social media is sorrowfully mourning him?