Michael Oliver, the prominent English referee, has been approached by Saudi Arabia, expressing their interest in his departure from the Premier League.
Sources indicate that Oliver is receptive to the idea of a lucrative move to the Gulf State. Saudi Arabia is actively seeking to recruit European officials before the conclusion of this season, with Oliver being a prime target due to concerns among many clubs about local referees' credibility.
This week, the 38-year-old referee from Northumberland was in the Middle East, officiating the crucial match between Sharjah and Al Ain in the United Arab Emirates Pro League.
This opportunity came after an invitation approved by PGMOL boss Howard Webb and the Premier League.
Premier League referees are occasionally allowed to oversee matches abroad under special circumstances. Oliver led Al Ain to a 3-2 victory, deviating from his usual role in the midweek Carabao Cup third-round games.
Read Also: Barcelona Faces Possible Champions League Ban Amid Allegations of Bribery
During his assignment in Dubai, Oliver was accompanied by assistants Stuart Burt and Dan Cook, with Darren England serving as the VAR official. Following the three-day trip, they returned to Newcastle on Friday.
Michael Oliver has been designated as the fourth official for Tottenham's home match against Liverpool and will also serve as the VAR official when Nottingham Forest hosts Brentford at the City Ground tomorrow.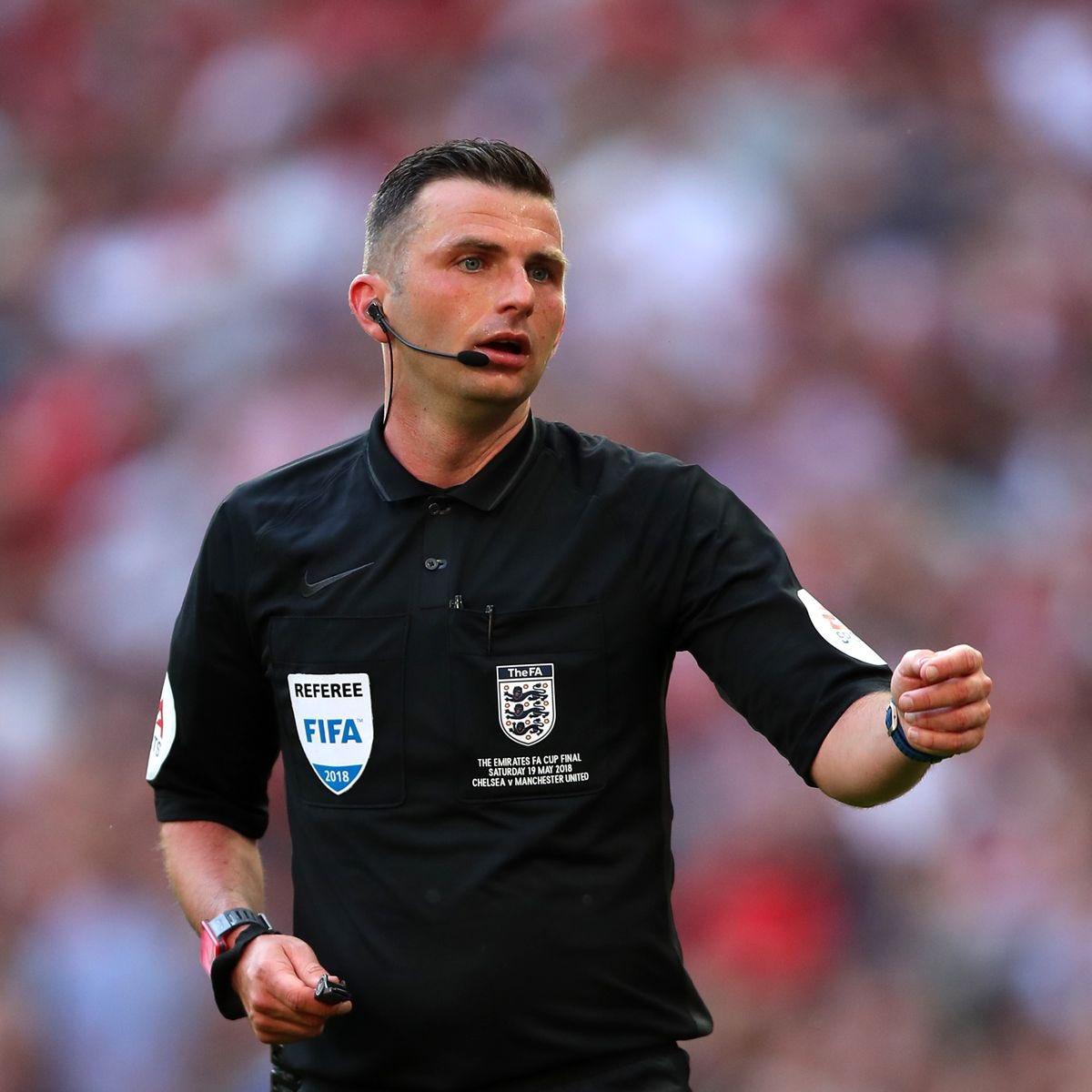 In the past summer, Saudi Arabia made significant investments in recruiting former Premier League players like Jordan Henderson, N'Golo Kante, and Ruben Neves, spending a staggering amount. Their transfer expenditure in the last window ranked second only to the Premier League, with more than £800 million being splurged.
While Premier League referees earn between £120,000 and £300,000 annually, the salaries offered in Saudi Arabia are considerably more lucrative than what the top-flight league can provide.
High-ranking officials are growing increasingly dissatisfied with Jonathan Moss, who assumed the role of manager of Select Group One in the summer of 2022. This discontentment might prompt elite referees to explore opportunities elsewhere.
Oliver, a FIFA official, possesses the authority to officiate international matches and European club fixtures, including the Champions League. Previously, he attracted interest from Major League Soccer (MLS) in the United States, as reported by SunSport.
However, if the initial interest from Saudi Arabia materializes into a concrete deal, Oliver would need to evaluate whether it's worth relinquishing his current status.
If he chooses to move, Saudi Arabia could nominate him to regain his FIFA badge, allowing him to officiate international matches again. This possibility might be a condition of his potential move to the Gulf state.
Last week, the Professional Game Match Officials Limited (PGMOL), the governing body for English referees, issued a statement affirming: "Any interest in our officials from other leagues demonstrates the strong reputation of English officials across the globe."