Nana Ama Mcbrown's decision to leave UTV and join ONUA TV has caused a lot of controversy, with some workers at Despite Media and social media users accusing her of being disloyal.
However, others have argued that change is necessary for growth and it's not advisable to remain stagnant and too comfortable in one job.
But amidst all the debate, a new audio has surfaced online, revealing the marital woes between Nana Ama Mcbrown and her husband, Maxwell Mensah.
According to the lady in the audio, there was a fire at Mcbrown's home during her time at UTV, and her husband was not pleased with her working hours.
The lady claimed that Mcbrown's late-night show meant that she arrived home around 2 am, leading to heated arguments with her husband who wanted her to quit.
He even suggested that she ask the producers to change the show's time so that she could arrive home early to take care of their daughter, but his request fell on deaf ears.
In one of their arguments about Mcbrown's working hours, Maxwell pushed her, and unfortunately, she landed on her already broken arm, causing severe pain.
This was the reason behind her long absence on UTV last year before returning and eventually resigning.
Critics have also pointed out that Mcbrown always outshines her husband, which could be a contributing factor to their marital issues. However, Mcbrown has not publicly addressed the allegations made in the audio.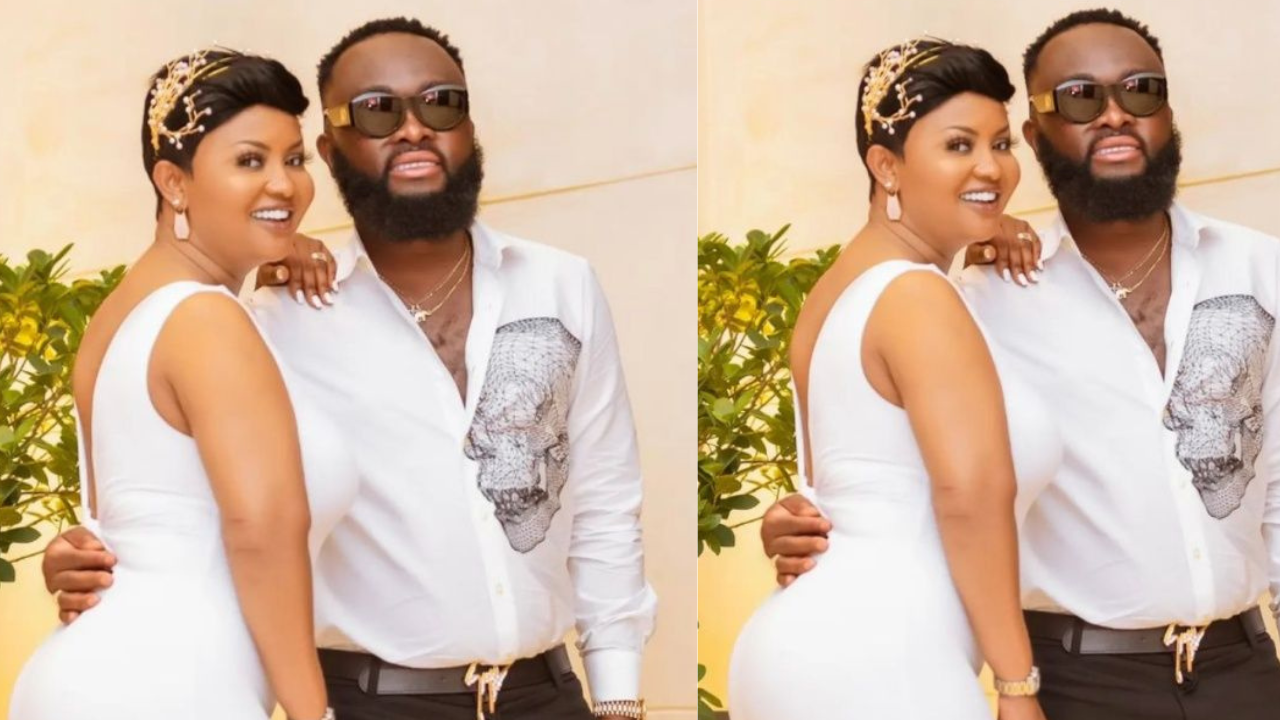 The situation highlights the challenges faced by many working couples, especially those in the entertainment industry, where late-night shows are common.
It's important for couples to have open and honest communication about their schedules and expectations to avoid misunderstandings and conflicts.
While some may criticize Mcbrown's decision to leave UTV, it's essential to remember that everyone has the right to make choices that are best for them and their career.
It's not advisable to remain in a job out of loyalty, as employers can fire you at any time. Change can lead to growth and better opportunities, but it's important to handle the transition with professionalism and respect for all parties involved.
In conclusion, Nana Ama Mcbrown's resignation from UTV and the allegations of marital issues with her husband highlight the challenges faced by working couples.
It's crucial to have open communication and respect for each other's schedules and expectations to avoid conflicts.
Ultimately, everyone has the right to make choices that are best for their career and personal growth.