Nollywood star actress, Destiny Etiko goes hard in a new video as she rains curses on Bloggers and friends in disguise who are working in tarnishing her image by spreading false news about her.
The popular actress has been in the news for some days past now after she showed off her newly acquired  Toyota Land Cruiser Prado car to celebrate her hard work.
The actress has since then been under pressure from fans and blogger who has kept on bashing her, claiming it was not possible for her to buy such an expensive car and that the only means of here getting that car was that he was dating a sugar daddy.
Nigerian blog, Gistlover, yesterday, Sunday, February 7, 2021, shared a post on their Instagram account and it has gone very viral, and in their post, they claimed that the actress was dating a married billionaire, the CEO of Belema Oil, identified as Jack-Rich, and that was how come she is able to acquire such expensive things.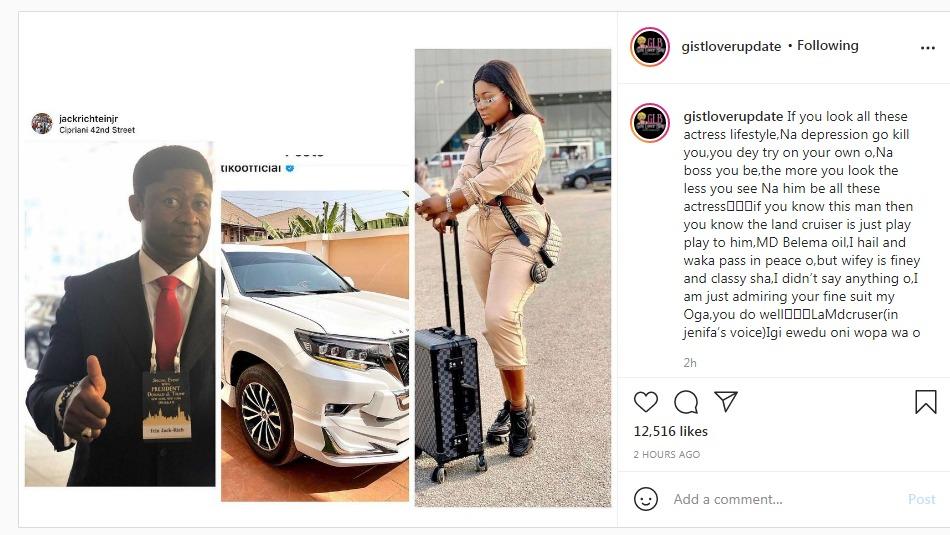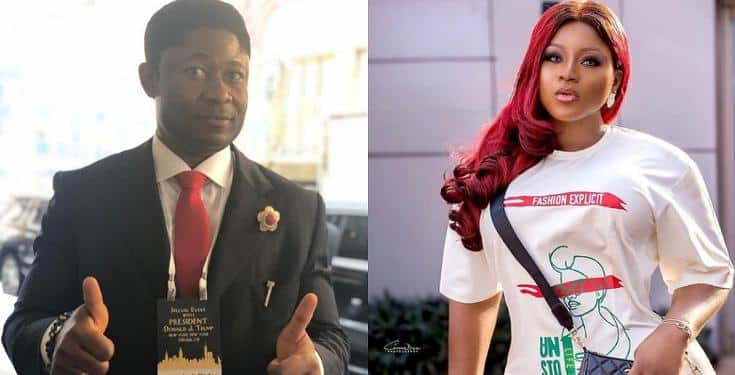 The actress in her first post on Instagram yesterday reacted to that news she claims to be fake and said it was only a fool and a jobless man who will attribute the hard work of a woman who buys land, a car and a house to a man.
The actress's first reaction just did not pu an end to the trending topic, it still continued spreading like wildfire and now she had no option than to come through again with a video where she decided to rain curses on those people who are tarnishing her image by circulating the false news.
According to her, her God will surely punish those so-called bloggers, friends, and haters sponsoring the spreading of such fake news, adding that it shall not be well with them, as she swears with her life and the life of her mother to debunk the lies, Watch her video below.
I hope you had a nice time going through the above article, subscribe to townflex.com by clicking on the bell icon 🔔 displaying in the bottom corner to receive our daily post updates first.