The Inspector General of Police (IGP), Dr. George Akuffo Dampare, has called on the organizers of the #OccupyJulorbiHouse demonstration to provide concrete evidence of alleged police brutality during the protest.
Since the protest occurred, the organizers have failed to substantiate their claims of police misconduct.
Dr. Dampare made this request during a meeting with the leadership of the Ghana Private Road Transport Union in Accra on Tuesday, October 24.
He stated his willingness to investigate the matter as soon as evidence is presented.
"As I speak, after months of completing that demonstration till today not a shred of evidence has been brought up to indicate that police brutalized them," said Dr. Dampare.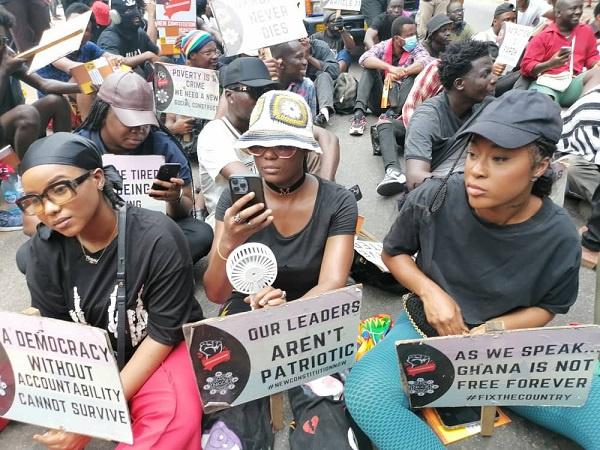 The #OccupyJulorbiHouse demonstration, which unfolded between Thursday, September 21, and Saturday, September 23, 2023, saw protesters expressing their concerns about various issues in the country.
The demonstrators rallied against the government's economic policies and raised allegations of corruption. During the protest, more than 50 members were arrested by the police.
READ ALSO: SLTF CEO Vows to Recover Outstanding Loans for Student Support
The arrests sparked outrage among Ghanaians, who accused the police of using excessive force against unarmed civilians.
However, in a statement, the police argued that the arrests were made on the grounds of unlawful assembly and violation of the Public Order Act.
They claimed that the detained individuals had disregarded court orders that instructed the organizers, Democracy Hub, to refrain from the demonstration.
The IGP has assured the public that the police are ready to conduct a thorough investigation into the matter if compelling evidence is provided.