Arya Starr, the fast-rising Nigerian singer, was forced to miss her show in Houston after suffering a health crisis.
Arya Starr Cancel Houston Show: The 19-year-old artist was scheduled to perform at the Houston Arena Theater on the night of April 30, but was unable to make it due to unforeseen health issues.
According to a statement from her management team, Arya Starr was rushed to the hospital on the morning of the show due to an undisclosed health crisis. The statement also confirmed that she was receiving medical attention and urged her fans to pray for her speedy recovery.
"Arya Starr was taken to the hospital this morning after experiencing a health crisis. She is currently receiving medical attention and we ask that her fans pray for her speedy recovery.
Related: FILLA! McBrown Allegedly Stole "United Showbiz" Concept from UTV To Onua TV
Unfortunately, she will not be able to perform at the Houston Arena Theater tonight," the statement read.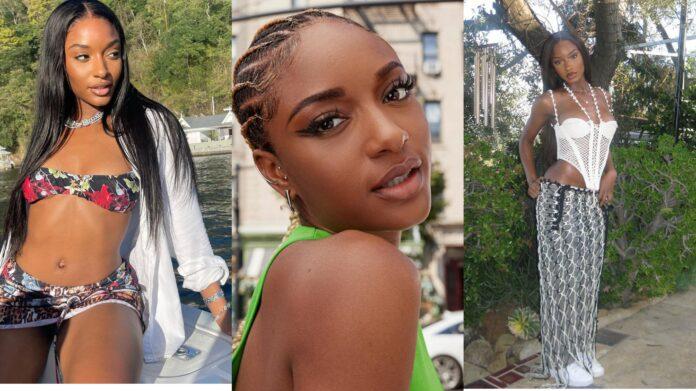 The news of her absence from the show came as a shock to her fans who had eagerly anticipated her performance. Many of them had already purchased tickets and were ready to witness the talented singer's electrifying performance.
The Houston Arena Theater also issued a statement informing fans that the show had been canceled due to unforeseen circumstances. They assured fans that they would receive full refunds for their tickets.
"We regret to inform you that the Arya Starr show scheduled for tonight has been canceled due to unforeseen circumstances.
We apologize for any inconvenience this may have caused and assure you that all ticket holders will receive full refunds," the statement read.
Arya Starr has been making waves in the music industry since she burst onto the scene in 2020. Her debut single, "Away," quickly became a hit and has since amassed over 10 million views on YouTube.
She has been praised for her unique sound and her ability to blend different genres, including Afrobeats and R&B.
Do you enjoy reading from Townflex? Do You Want Notifications From Us On Our Latest Post? If so, click on the Red bell icon below to subscribe to our feed, which will appear in your smartphone's notification after we publish a new article. You may also follow us on Twitter at @Townflexgh, Facebook at Townflex, Telegram at @Townflex, Townflex on Pinterest, Townflex on TikTok, Townflex on YouTube, and Townflex on Google News.