Veteran American actor Barry Newman, famous for his role in the 1971 cult action thriller 'Vanishing Point', has been confirmed dead.
He was 92 years old. Newman died on Thursday, May 11, 2023, in a New York City hospital.
His wife, Angela, confirmed the news of his passing on Sunday, June 4th, to The Hollywood Reporter. According to Angela, Newman passed away due to natural causes at NewYork-Presbyterian Columbia University Irving Medical Center.
Angela described her late husband as a rock for many people, uplifting spirits with his incredible sense of humor. She said he brought light into the lives of those around him.
In Angela's tribute to The Hollywood Reporter, she said he "was a rock for so many people, whose spirit he lifted and allowed to be free. He was truly a light for so many, with an incredible, hilarious sense of humor that lit everything and everyone up."
In 2009, Newman was diagnosed with vocal cord cancer, which limited his acting work. His last project was the 2022 film Finding Hannah, which was filmed in 2019.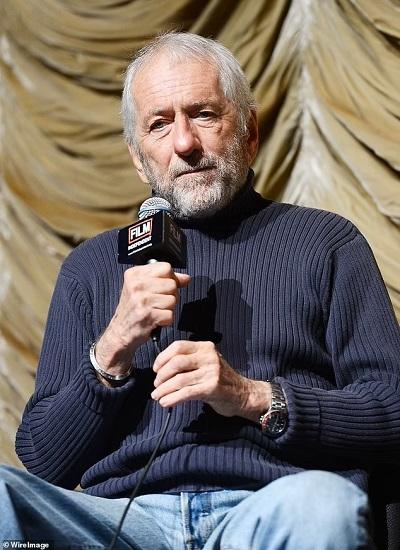 Related: Cynthia Weil dead: Legendary songwriter dies aged 82
Barry Newman was born on November 7, 1938, in Boston, Massachusetts. He had a diverse career that spanned several decades.
Newman began his acting career in the late 1960s, primarily appearing in theater productions. He gained recognition for his role in the play The Rimers of Eldritch in 1966. This led to his breakthrough role in the film Vanishing Point in 1971, where he played the lead character, Kowalski. The movie became a cult classic and established Newman as a notable actor.
After the success of Vanishing Point, Newman continued to work in film and television throughout the 1970s and 1980s. Some of his notable movies during this time include The Salzburg Connection (1972), Petrocelli (1974), and City on Fire (1979). He also appeared in TV shows like Columbo, The Bionic Woman, and The Twilight Zone.
In the later years of his career, Newman appeared in various television shows and films, including Perry Mason: The Case of the Fatal Fashion (1991), Beverly Hills, 90210 (1994), and The Limey (1999). He also continued to work in theater productions and made guest appearances on popular TV shows like CSI: Crime Scene Investigation and Castle.
Newman is survived by his wife, Angela, who confirmed his death to The Hollywood Reporter. Friends of the actor also shared the news on social media. For children, Townflex Entertainment news has no further information as to if he had any.
For Latest , showbiz, celebrity gist, and gossip stories like this, feel free to visit our Entertainment Page.
Do you enjoy reading from Townflex? Do You Want Notifications From Us On Our Latest Post? If so, click on the Red bell icon below to subscribe to our feed, which will appear in your smartphone's notification after we publish a new article. You may also follow us on Twitter at @Townflexgh, Facebook at Townflex, Telegram at @Townflex, Townflex on Pinterest, Townflex on TikTok, Townflex on YouTube, and Townflex on Google News.