The dramatic plane crash believed to have claimed the life of Yevgeny Prigozhin, head of the Russian mercenary group Wagner, has ignited a storm of speculation and controversy on the international stage.
Belarusian President Alexander Lukashenko revealed in a recent statement that he had twice warned Prigozhin about potential threats to his life.
The crash occurred just two months after Prigozhin's audacious mutiny against Russia's military leadership, challenging the authority of President Vladimir Putin.
The circumstances surrounding the crash remain shrouded in mystery. Western intelligence officials are suggesting the crash could have been deliberate, but the Kremlin has firmly denied any involvement.
The investigation, being carried out by Russian authorities, faces skepticism due to the complexity of the situation and the location of the crash on Russian territory.
President Lukashenko recounted his interactions with Prigozhin, sharing that during a conversation, he had warned the Wagner leader about the potential consequences of his actions.
Lukashenko extended an offer of security guarantees in Belarus, but Prigozhin had not pursued this option.
The Belarusian President expressed his doubts about Putin's involvement in the incident, emphasizing Putin's prudent decision-making in less complex matters.
With Prigozhin's apparent demise, questions arise about the future of the Wagner group. Lukashenko announced that Wagner fighters would find refuge in Belarus, citing an agreement struck after the failed uprising.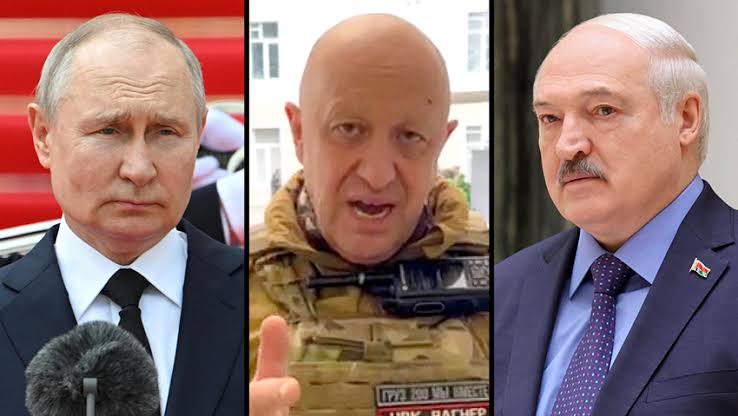 Satellite imagery even suggested recent dismantling of some Wagner camp sites, sparking intrigue about the group's plans.
As investigations unfold, the crash continues to captivate global attention, prompting debates about covert operations, power dynamics, and the shadowy world of private military groups.
The tragic event serves as a stark reminder of the intricacies and uncertainties that define international intrigue.
Note: The article has been written based on the provided sample and aims to be engaging and informative. The titles are designed to capture the essence of the article and draw readers in.
Do you enjoy reading from Townflex? Do You Want Notifications From Us On Our Latest Post? If so, click on the Red bell icon below to subscribe to our feed, which will appear in your smartphone's notification after we publish a new article. You may also follow us on Twitter at @Townflexgh, Facebook at Townflex, Telegram at @Townflex, Townflex on Pinterest, Townflex on TikTok, Townflex on YouTube, and Townflex on Google News.