Leicester City won the trophy for the first time in their history on Saturday, on a brilliant occasion which emphasised just how far the club has come: and how far they can go. The game itself was a tight one, which Leicester edged through a Youri Tielemans goal which is now forever sealed in the history books.
We should expect a similar kind of contest on Tuesday, perhaps an ever scrappier affair now that the formalities of Wembley are dispensed with and the stakes of the top four are upped.
Liverpool's last-minute, almost unbelievable win over West Brom has made this game all the more important for the three sides now in the battle for just two places.With two games left, just three points divide the three teams.
Leicester sit at the top of the pack with 66 points, while Chelsea have 64 and Liverpool 63.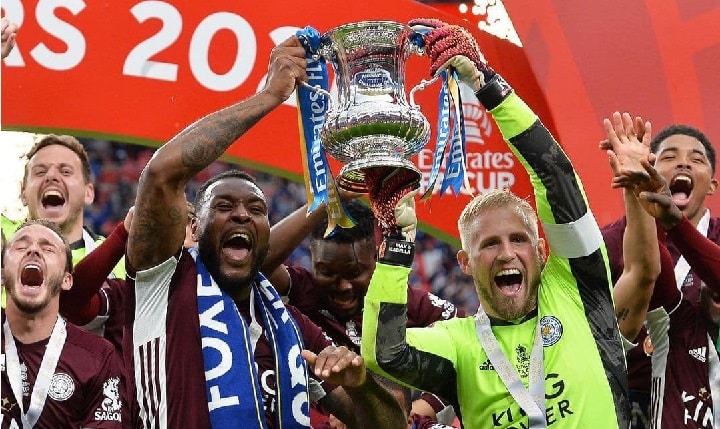 If the Foxes win at Stamford Bridge, they will secure their place in the top four by ensuring that Chelsea cannot reach them: there will be five points between them with only one game left.
If Chelsea win they go above Leicester and must look to win again on Sunday. If they draw, then it all comes down to the final matchday – although Chelsea will need to beat Aston Villa and hope Leicester cannot beat Spurs. The margins here are shockingly tight: to say it is just 'close' would be an understatement.
Embed from Getty Images
Fortune seems to favour Leicester's hand. This season, they have beaten Chelsea twice in the two fixtures they have played: once at home and once in the FA Cup final. They will have the wind in their sails following the win at Wembley and will be boosted, too, from their tremendous away form.
But Chelsea will be seeking revenge for what the Foxes did to them on Saturday and it is safe to say they will not be content to let Leicester get away with it unscathed.
This means that any changes will be tactical, not enforced. Their ineffective display against Leicester could see Thomas Tuchel shake up the starting XI, with Timo Werner and Hakim Ziyech likely to be dropped after their fruitless displays. In their place, expect to see Christian Pulisic and Kai Havertz, while Ben Chilwell could also start over Marcos Alonso.
Leicester Brendan Rodgers is likely to use same strategy he has used when Evans has been missing recently. Other than that, Leicester have no other injury concerns and will likely make only one further change – James Maddison replacing Ayoze Perez.
Predicted Starting XI for Chelsea (3-4-2-1): Mendy; Azpilicueta, Thiago Silva, Rudiger; James, Kanté, Jorginho, Chilwell; Mount, Pulisic; Havertz
Predicted Starting XI for Leicester (3-5-2): Schmeichel; Castagne, Fofana, Soyuncu; Albrighton, Tielemans, Ndidi, Maddison, Thomas; Vardy.