Late Ghanaian soccer star and philanthropist, Christian Atsu was laid to eternal rest today, 17th March 2023, in a heroic funeral ceremony that has left social media users in a very sad and unconsolable state.
The wife and kids of the deceased arrived in Ghana yesternight to mourn with Ghanaians at large and also bid their superhero a final goodbye.
In the midst of the mourning, a controversial statement from a Ghanaian blogger and critic, Bongo Ideas, has stirred mixed reactions online.
Bongo Ideas opined that it was in the best interest of the late player to have married locally because none of his three kids took after him.
In a fast-trending Facebook post, Bongo Ideas stated that while marrying a white lady is not necessarily a bad thing, it becomes a concern when none of the kids take after their father in terms of complexion or looks.
He controversially suggested that Christian Atsu should have married locally for his kids to be identified as his own.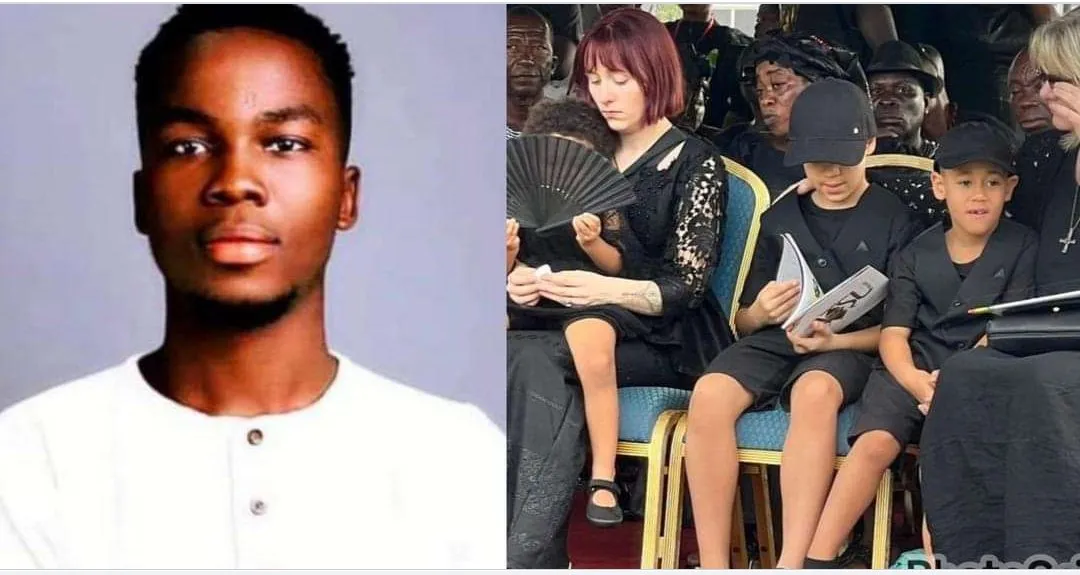 The statement has sparked mixed reactions online, with some people supporting Bongo Ideas' opinion and others criticizing him for being insensitive to the mourning family.
Some social media users have argued that complexion and looks do not define fatherhood and that it is unfair to judge Christian Atsu's family based on their appearance.
However, it is important to note that everyone is entitled to their opinion, and Bongo Ideas has the right to express his. Nevertheless, it is important to be mindful of the feelings of others, especially during a time of mourning.
In conclusion, the mourning of Christian Atsu's death should be a time to remember his legacy and contributions to Ghanaian soccer, as well as the impact he had on the lives of people both on and off the field.
It is not a time for controversial statements that may further hurt his family and loved ones.