Nigerian Politician, Seyi Gbangola Claims that popular Nigerian singer and record producer Don Jazzy is a demon, and that he uses his music as a meduim for luring people into his evil kindom.
Gbangola made this wild claims in an Instagram post while making reference to singer, Rema's trending 'Booty Bounce' song which saw production from Don Jazzy.
Before we continue, i hope you all are aware that Devine Ikubor who is well known as Rema is signed under the record label "Mavin Records", which is owned by Don Jazzy.
In Seyi's Instagram post, he attacked Don Jazzy for producing the song for a 20-year-old singer which he found too obscene. He also went on to condemn the song which according to him does not speak of good morals.
Seyi Gbangola described Don Jazzy as a "demon", and an agent of the devil.
He also Used some of Naira Malrley's in citing examples of songs which he thinks are of no good morals, Seyi then advised people who always listen to such songs to desist from it saying their souls may be snatched by the devil if they continue listening.
Don Jazzy is a demon: Read his post below
"I know a lot of you don't like to see posts like this. I'm not worried about you. But maybe there's someone out there that needs to see this. For the rest of you, you can ignore. I no dey follow you argue!

I'm only concerned for the decaying morals most of you seem to be shinning teeth about.

Because i kukuma no dey fear you. I mean I'm not even saying the world can be perfect in terms of morals. I'm saying today there is a huge dive in the trajectory of moral standards. And every one acts like it's okay. Like wtf mehn!

My problem is many of you will not accept this behaviours from your own kids or relatives, but if it is someone else's, it's fine? That's hypocrisy with a sprinkle of witchcraft.

Astargfirullah!"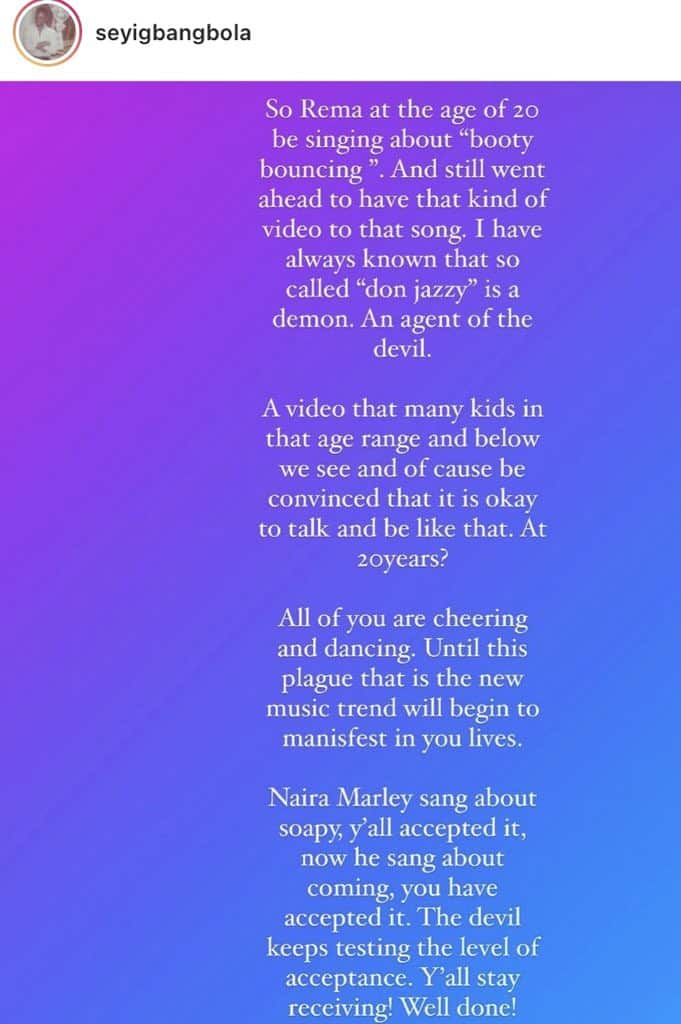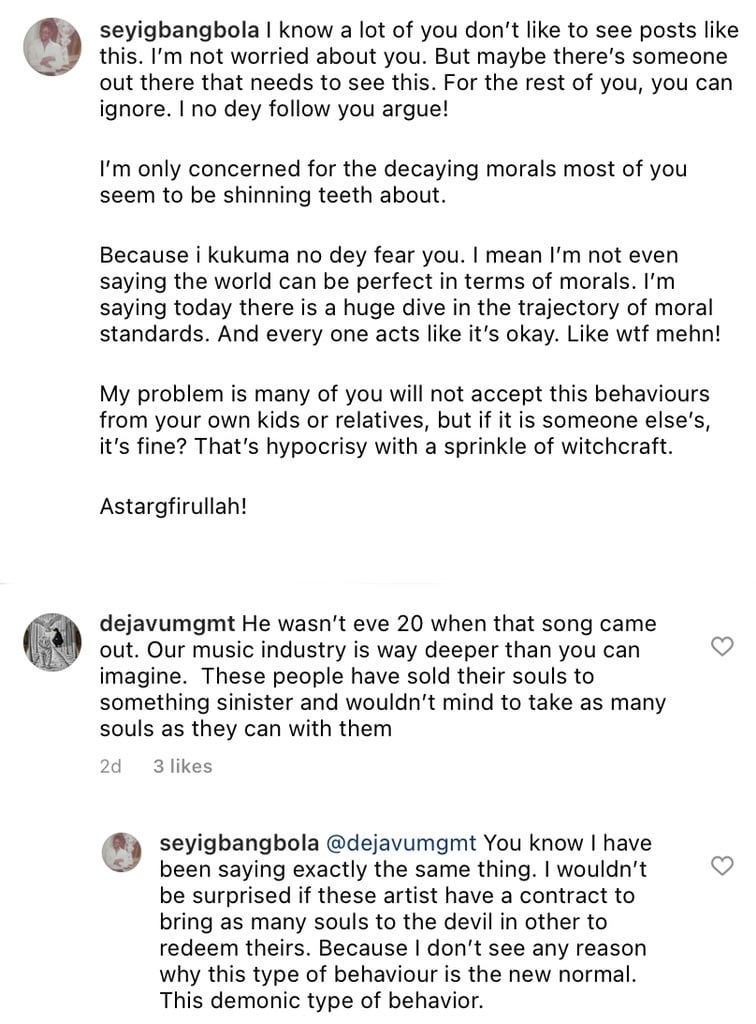 Also Read: Bobrisky finally removes his male organs, replaced with V@gina (Kpekus)
I hope you had a nice time going through the above article, subscribe to townflex.com by clicking on the bell icon displaying in the bottom corner to receive our daily post updates first.