Erik ten Hag expressed his belief that Alejandro Garnacho's disallowed goal in a 3-1 defeat to Arsenal should have been allowed.
Marcus Rashford scored for the visitors in the 27th minute with their first attack, but Martin Odegaard quickly equalized. Arsenal had missed opportunities through Kai Havertz and Bukayo Saka on either side of halftime.
The second half saw significant VAR interventions, with the first reversing a penalty decision for Kai Havertz and the second disallowing a late goal for Manchester United due to offside.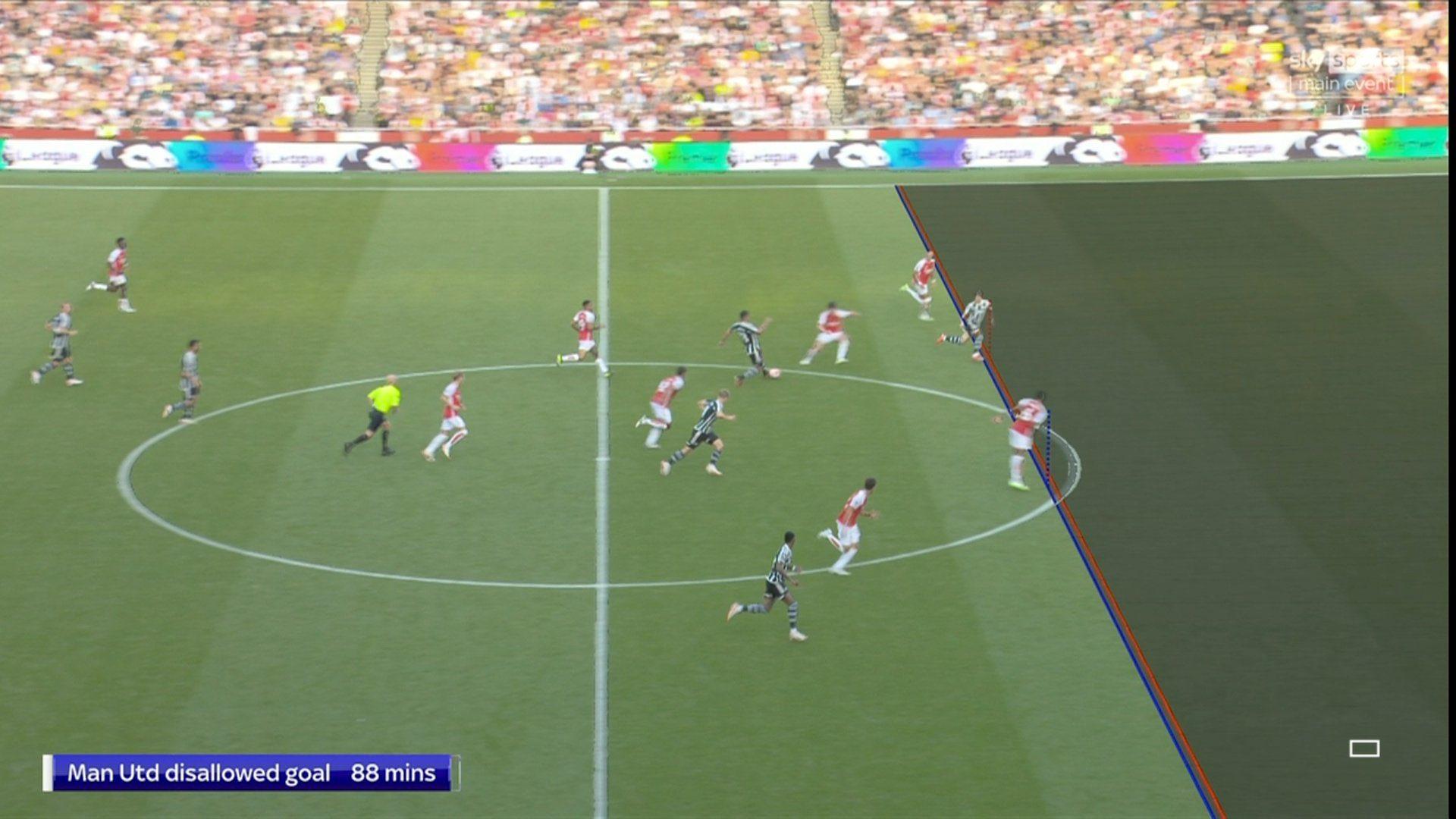 However, the real drama unfolded in the 96th minute when a corner found Declan Rice at the far post. He controlled the ball on his chest and scored inside the near post, sparking celebrations at the Emirates Stadium. With virtually the last kick of the game, Gabriel Jesus added a late third goal on the break, sealing an exciting victory.
According to Ten Hag, the Argentina international's go-ahead goal in the 88th minute was called offside after video review, but he argued that the review was conducted from an incorrect angle.
What a move.

A glimpse of exactly what Rasmus Højlund will bring to the team.

Garnacho's run was near perfect, brilliant interplay leading up to it — on another day that's the winning goal. Beautiful football. pic.twitter.com/Bv9pvWWa7P

— srxmufc (@srxmufc) September 3, 2023
Replays clearly demonstrated that Garnacho was marginally ahead of Gabriel Magalhaes when he received the ball and made his run towards the goal. The VAR room provided additional clarity by drawing lines to confirm this offside decision.
Nevertheless, Erik ten Hag remained firm in his assertion that Garnacho was onside. In response, Sky presenter Dave Jones countered with the argument that "offside is offside."
Ten Hag then conceded, stating, "We have to accept it." He staunchly defended his team, contending that Rasmus Hojlund should have also been awarded a penalty. Speaking to Sky Sports, Ten ìHag emphasized, "You saw the game, but it's not offside. It was the wrong angle."
Regarding the penalty incident involving Hojlund, Ten Hag remarked, "The penalty on Hojlund. And then we concede a goal that's a foul on Jonny Evans, it's so clear and obvious."
After VAR intervened and leveled the score at 1-1, Arsenal subsequently took the lead in stoppage time courtesy of a goal from Declan Rice. Gabriel Jesus later sealed the game with a 3-1 goal.
"The next stage is we could have done that better and the movement we could have done in the right moments. There were a lot of positives in this game but there is still a lot to do."
"Then the foul on Hojlund in the penalty area and I don't think it was even noticed by the VAR. Then the disallowed goal from Garnacho."
"I think they looked from the wrong angle and it's onside. Then the final goal. How can they allow that? It's a clear and obvious foul on Jonny Evans otherwise he would have blocked the shot from Declan Rice. So it's a lot."
"I also have a good feeling because our performance was very good."
"I won't say it was perfect because there is definitely room for improvement. But if we see our compactness, pressing, moving with the ball and making the counters, very calm, we never gave Arsenal an opportunity to press us."

"The performance was right but the result was not on our side and definitely many decisions were against us," Ten Hag added.
"Let's start at the penalty given but rejected. Everyone can see it's a simulation but he did not get booked for it."
Declan Rice on the epic Arsenal win over United: "I think i controlled the goal with my chin! But if you dont shoot you dont score. The old me would have probably sent that back for a cross, no lie.
"I just try to put in performances. I am eager to learn and improve. I just want to take Arsenal to the next level."
Source: 20newshub.com