Accorded to the Fisheries Ministry, the 14 vessels violated the country's fishing regulations.
This move was disclosed by Deputy Fisheries and Aquaculture Minister, Moses Anim, in a bid to combat illegal fishing activities that have been plaguing Ghana's waters.
"We are saying that they should have taken authorization before leaving, so the Fisheries Commission is engaging, and we are saying they should put up their transcoding so that we can know where they are as long as they are in Ghana's waters so that we know their activities.
READ ALSO: From Chalkboards to Spotlight: 5 Nigerian Celebrities Who Left Teaching for Stardom
Also, we have to label them as IEU vessels and use their IMO number, which they cannot change, as we label them as IEU vessels," explained Deputy Minister Anim.
Illegal, unregulated, and underreported (IUU) fishing activities have been a longstanding issue in Ghana, costing the country approximately $100 million per year, according to the Environmental Justice Foundation (EJF).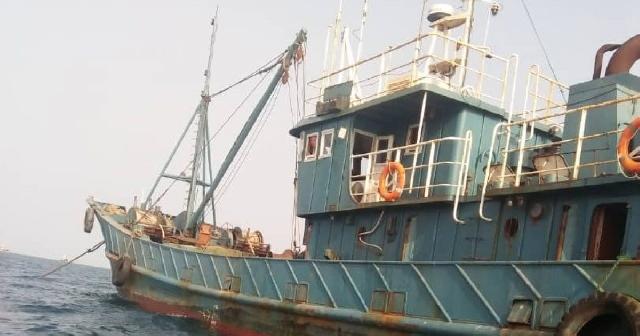 EJF's findings point to a range of detrimental fishing practices that have been crippling the industry. These include the use of unapproved fishing gear, light fishing, the dumping of fish into the sea, fishing with explosives such as dynamite, and transshipment at sea, popularly known as "Saiko."
These activities not only deplete Ghana's marine resources but also undermine the livelihoods of countless fishermen who rely on sustainable fishing practices.
The Fisheries Ministry's decision to revoke the licenses of the 14 vessels signals a more stringent approach to combating IUU fishing and enforcing existing regulations.
READ ALSO: "No Place for LGBTQI+ Practices in My Household"-Kennedy Agyapong
It is aimed at protecting Ghana's valuable marine ecosystems and ensuring the sustainability of the fishing industry.
This crackdown serves as a warning to those who engage in illegal fishing practices in Ghana's waters, with authorities emphasizing the importance of adhering to the country's fishing regulations.
As the Ministry takes these measures, it is expected that Ghana's fishing industry will see a positive shift towards greater sustainability and economic stability in the years to come.