Ghana's vice president, Dr. Mahamudu Bawumia says that "very soon you'll see that our problem with voter registration will disappear" as he hints on replacing the existing voter ids with the Ghana Card.
According to his explanation, all eligible voters who has a Ghana Card upon turning 18 years old will be automatically be rolled onto the voters register.
It is only a matter of time, he said as he hopes it happens 'If successfully implemented', Bawumia said adding that if not in the next elections in 2024, then hopefully for the next one in 2028 noting that the idea behind this initiative is not only to eliminate the stress of joining long queues to register for the ID, but also it will be saving the country a lot of money.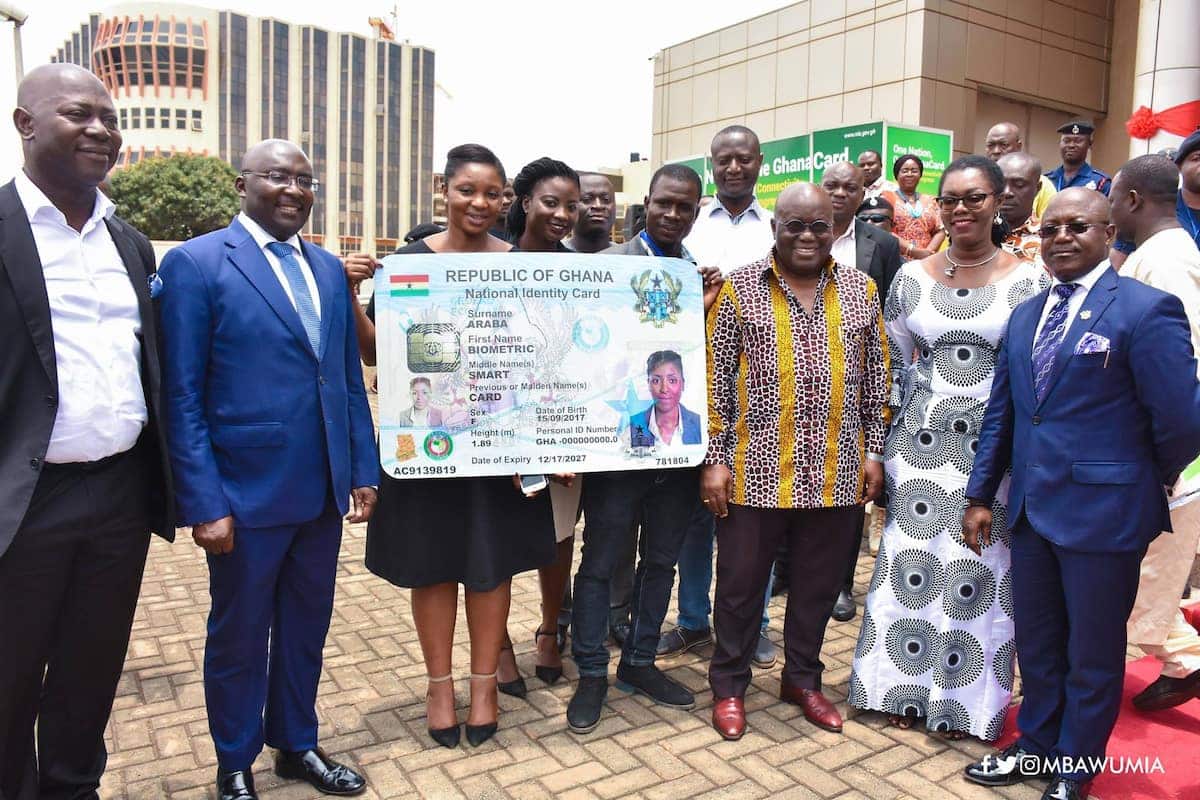 Bawumia said
"Very soon you'll see that our problem with voter registration will disappear."
"It's only a matter of time. If not at the next elections, the elections after, because we spend so much on voter registration but one's unique identifier is determined and you can't have underage people coming to register and
"Ghana card will be a good identification document, as we're already seeing so that we sanitize the voter registration system," he added.
The Vice President also praised the Ghana card and unique address system, pointing out how it has already saved the nation millions of cedis and the potential it has for the future.
It would be recalled that some weeks ago, there have been some rumours making waves that the Ghanaian government is planning on introducing or allowing Ghanaian citizens register for a new voters ID Cards which has sparked a lot of talk in town, so this clarification from the vice-president is to clarify the rumours and to set records straight.
Also Read: Ghana Card Wahala: Sim card re-registration deadline extended to September 30