After being suspended for two weeks by Paris Saint-Germain due to an unauthorized trip, Lionel Messi has spoken up and stated that he will wait for the club to make a decision about his future.
Messi missed a training session on Monday to attend promotional events in Saudi Arabia following his team's 3-1 loss to Lorient at the Parc de Princes over the weekend.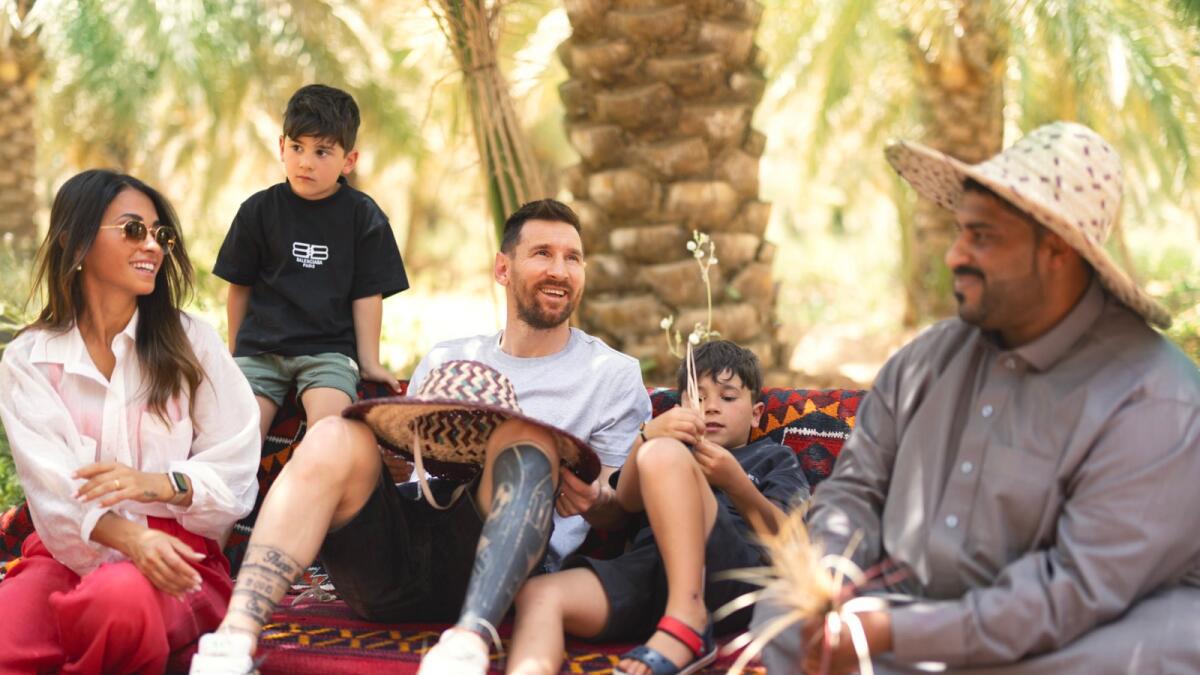 It seems that Messi has accepted the suspension and is leaving it up to PSG to determine what actions they will take regarding the situation.
Furthermore, it has been reported that Messi will not be extending his contract with PSG beyond this summer.
Numerous French media sources have reported that Lionel Messi did not receive permission to travel, despite his request to PSG.
As a result, the club's management was displeased and imposed a two-week ban on the football star, prohibiting him from participating in training or playing with the team. Additionally, his salary will be reduced during the suspension period.
As a consequence, Messi will be absent for the upcoming Ligue 1 matches against Troyes and Ajaccio, but he could be available for the game against Auxerre on May 21.
Messi said in a video posted on his Instagram account, "I am sorry for what I did and I wait to see what the club decides."
"Honestly, I thought we were going to have a day off after the game like we did in previous weeks."
"I had organized this trip to Saudi Arabia which I had cancelled once already; I could not cancel it again," he added. "I repeat: I want to say sorry for what I did. I'm waiting to hear what the club want to do with me."
During a press conference on Friday, Christophe Galtier, the head coach of PSG, was asked about the incident and he confirmed that he did not personally impose the severe punishment on Lionel Messi. However, Galtier did not disclose whether he supported the decision or not.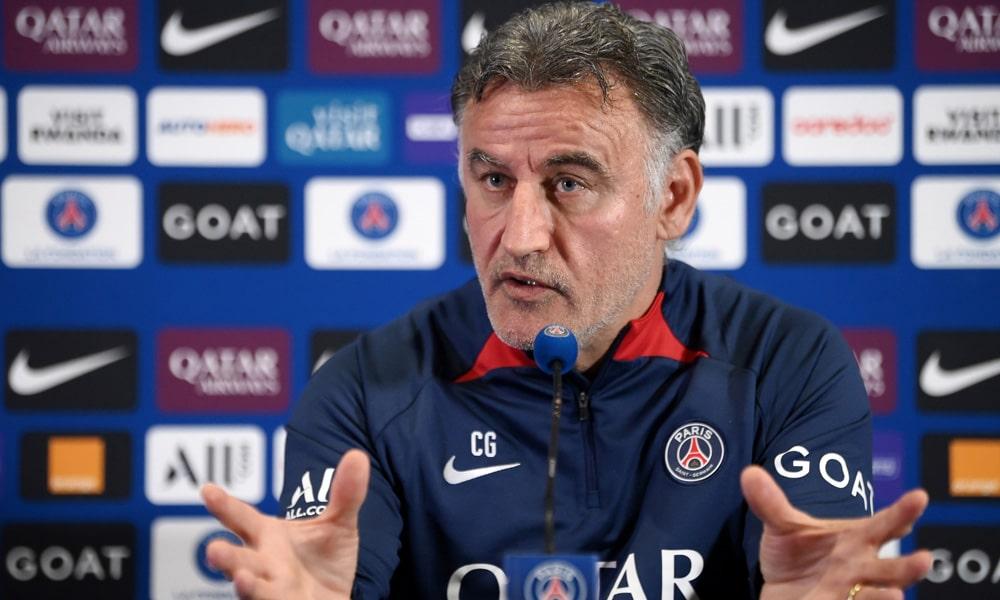 "I was informed by the board at the start of the week of the decision to suspend Messi," Galtier said.
"The decision was nothing to do with me. I was informed of the decision. Leo's suspension has added to poor performances, we can't hide behind that," he added.
"I can't say it has been a pleasant period. There's a target to achieve, players are working hard. We are focused and committed"
"We'll see when Leo returns what will happen. Obviously, there will be discussions with the entire club but also with Leo, who is the primary person involved."
Related: Jurgen Klopp Confident Liverpool Will Overtake United in Premier League Race
The recent controversy surrounding Messi's unauthorized trip has emerged at a time when his future in football is uncertain.
According to The Daily Telegraph, the Saudi Arabian government is preparing a tempting proposal that could offer Messi a staggering $400 million per season to play for Al Hilal, a local football club.
Additionally, Messi is reportedly contemplating a return to his former club Barcelona or a lucrative transfer to Inter Miami in the MLS in the United States.
Despite the uncertainty surrounding his future, Messi has made a significant impact on PSG since joining the team in the summer of 2021, with 71 appearances, 31 goals, and 34 assists, as well as winning the Ligue 1 title last season.
Related Topics People Are Searching For on Messi vs PSG and Saudi Adrabia Trip
Lionel Messi makes public apology to PSG for taking Saudi
Lionel Messi reacts after PSG suspension for Saudi Arabia trip
PSG's Messi's Saudi Arabi Apology After Trip
Lionel Messi issues apology after unapproved trip to Saudi Arabia
Lionel Messi has broken his silence with a public apology after PSG's suspension
Suspended Messi apologises to PSG for Saudi trip
Why Was Messi Suspended From PSG?
Messi apologizes for his trip to Saudi Arabia
Lionel Messi issued apology after suspension for unapproved trip
Lionel Messi releases shock statement after Saudi Arabia trip backlash
Suspended Messi apologises to PSG for Saudi trip
Why did Messi apologize to PSG?
Do you enjoy reading from Townflex? Do You Want Notifications From Us On Our Latest Post? If so, click on the Red bell icon below to subscribe to our feed, which will appear in your smartphone's notification after we publish a new article. You may also follow us on Twitter at @Townflexgh, Facebook at Townflex, Telegram at @Townflex, Townflex on Pinterest, Townflex on TikTok, Townflex on YouTube, and Townflex on Google News.