Mason Greenwood has commenced his training with Getafe, marking the beginning of his loan spell from Manchester United. Fans warmly greeted the 21-year-old during his first session with the club.
Greenwood had faced suspension from Old Trafford on January 30, 2022, following allegations involving a young woman, with related images and videos circulating online. The charges against Greenwood, including attempted rape and assault, were subsequently dropped by the Crown Prosecution Service in February.
Amidst public outcry, reports suggesting Manchester United might retain Greenwood after an internal investigation were quashed, and on September 1, it was confirmed that he would be spending the season in Spain.
A product of Manchester United's youth academy, Greenwood found the back of the net 35 times in 129 appearances for the Red Devils. His contract with Old Trafford runs through June 2025, with an option to extend it for an additional year.
The player is scheduled to be formally introduced as a member of the Spanish side on Tuesday evening.
Read Also: £175 Million Record Bid: Al Ittihad's Ambitious Move for Liverpool's Salah
During his tenure with the LaLiga team, Greenwood will don the No. 12 shirt. Getafe, currently occupying the 14th position in the table, has experienced a somewhat uneven start to their 2023/24 campaign.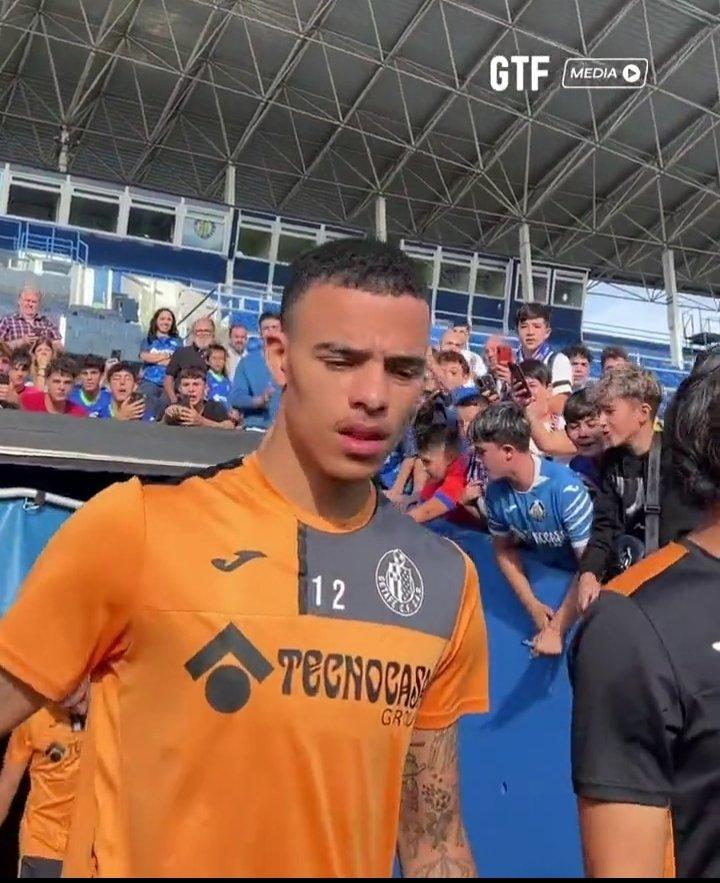 It's worth noting that Greenwood's loan agreement with Getafe reportedly includes a break clause. This provision would grant the club the option to return the player to Manchester United during the January transfer window if they are dissatisfied with the progress of the loan arrangement.
Getafe has actively promoted Greenwood's arrival on various social media platforms, and in a video message shared on X (formerly known as Twitter), the England forward with one cap, Mason Greenwood, expressed his excitement: "Hello Getafe fans, it's Mason here. I'm so happy to be here and I can't wait to get started."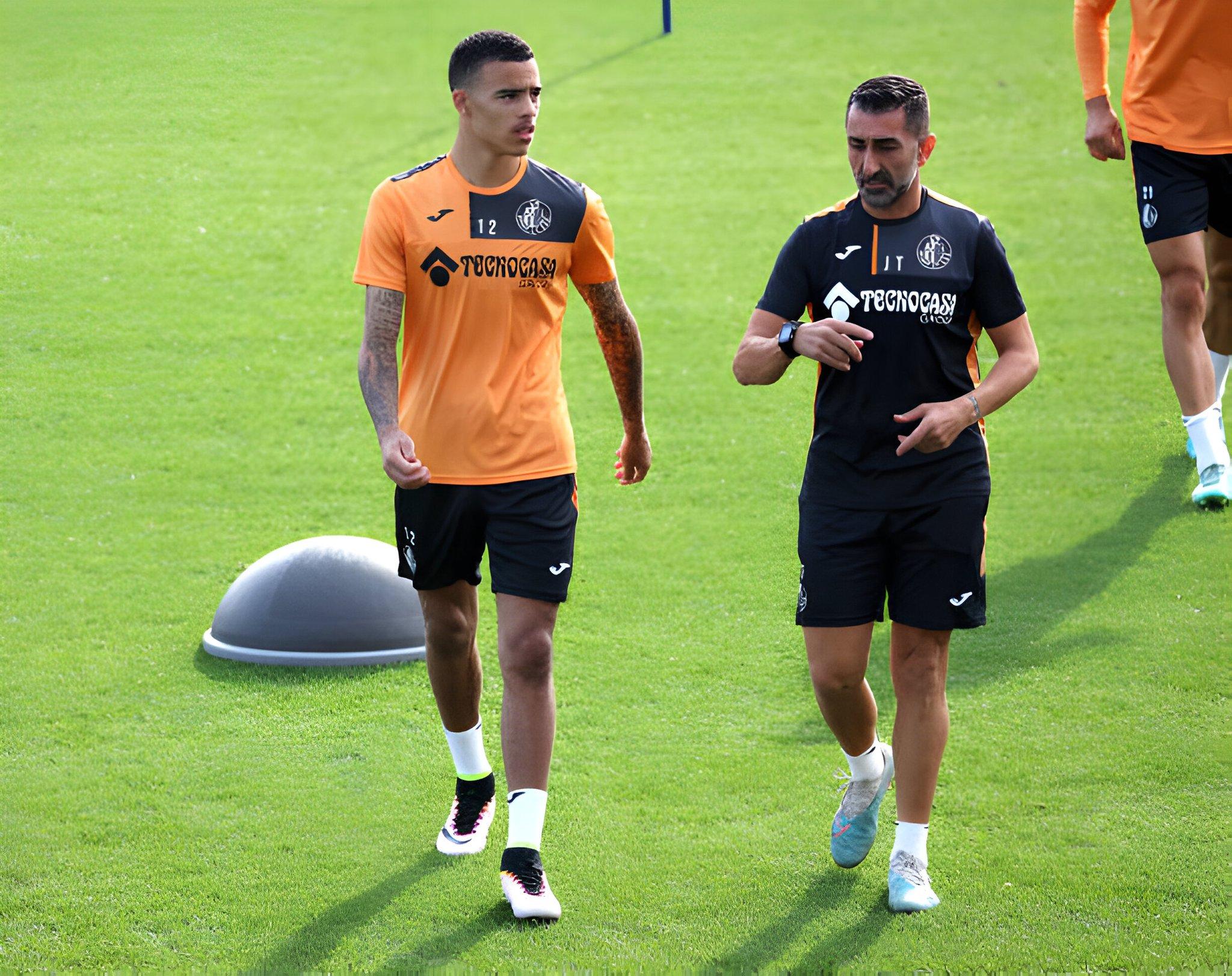 In additional social media posts, Mason Greenwood, who hasn't participated in a competitive match since January 2022, was seen emerging from the tunnel to a warm reception from the stadium's fans, followed by his active participation in an open training session.
Right or Left Mason Greenwood can shoot any where tell me who can do this at Manchester United?#MUFC #Greenwood #Getafe pic.twitter.com/WWigwFH9oa

— Kara (@UTDKara) September 5, 2023
Addressing the allegations against Greenwood during a press conference following Saturday's 2-1 loss to Real Madrid, a match in which Greenwood was not included, Getafe manager Jose Bordalas shared his perspective:"It is a very delicate situation to trivialise that issue."
"Everyone knows what happened and appropriate measures were taken. Everyone knows how it ended, with a non-convictory sentence."
"He is a footballer of a very high level and arrives at Getafe with enormous enthusiasm. Surely he wants to recover his professional status and Getafe can help him in that sense."
When questioned about the potential for a negative response to Greenwood's signing, Bordalas remarked: "I can only speak at a footballing level.
"We all know the potential he has. He is a very young boy and we hope that he adapts to a very different League. Surely he wants to recover his professional status and Getafe can help him in that sense."
For more stories like this, click link to visit our Latest Sports News Page.
Do you enjoy reading from Townflex? Do You Want Notifications From Us On Our Latest Post? If so, click on the Red bell icon below to subscribe to our feed, which will appear in your smartphone's notification after we publish a new article. You may also follow us on Twitter at @Townflexgh, Facebook at Townflex, Telegram at @Townflex, Townflex on Pinterest, Townflex on TikTok, Townflex on YouTube, and Townflex on Google News.