Real Madrid has been targeting Jude Bellingham, a 19-year-old footballer, as their top priority for next season, considering him a crucial signing.
They have been working on securing his transfer for the last 10 months, but it is not yet guaranteed.
Therefore, the Madrid club's leaders are planning to take an extra step in the coming days by traveling to Germany with the sole aim of persuading the English international to join their team from June 30.
At Valdebebas, they have been claiming for several weeks, specifically since January, that they have done everything within their power to secure Bellingham's transfer.
However, they believe that everything is still in the hands of the player, and therefore, they think it is necessary to make one more attempt to obtain his commitment, which no other team has been able to do yet (Liverpool and Manchester City are the competitors).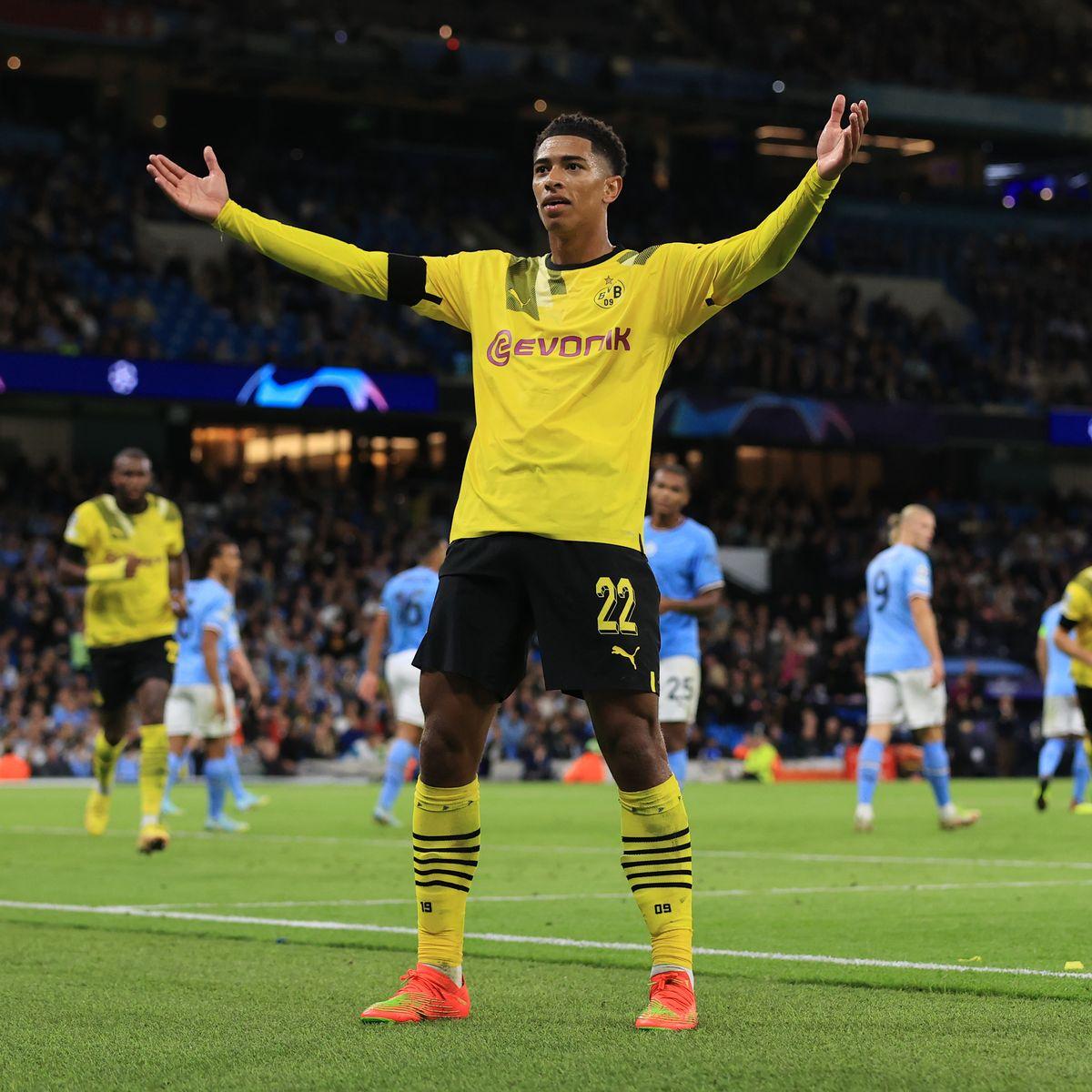 This transfer operation is expected to cost over 100 million euros.
Real Madrid is aware that the situation regarding Jude Bellingham's transfer is not straightforward.
Despite being at a disadvantage in terms of finances compared to Liverpool and Manchester City, the European champions are confident that they can succeed in securing his transfer.
Additionally, the sentimental factor comes into play, as they want to make the young Englishman a reference for the Premier League, a league in which he has not yet played despite his nationality.
Real Madrid has a history of making swift moves in the transfer market. Last year, they successfully convinced Aurelien Tchouameni to join their team, despite interest from Chelsea and Liverpool.
Real Madrid made a trip to Monaco to secure his commitment, and the Frenchman ultimately chose them over more lucrative offers.
Real Madrid arrived in Monaco at the right time to sign Tchouameni, despite initial doubts that they would be able to secure his signature.
Real Madrid is confident that they can repeat their past successes in the transfer market with Jude Bellingham.
The young Englishman has not yet accepted any transfer offers, or at least that is the information that Valdebebas has received.
The updates and information about Bellingham's future are confusing and conflicting, but Real Madrid has established direct communication with the player's representatives and with Borussia Dortmund.
This direct line of communication gives them confidence as they wait for the Englishman's response.
Both Borussia Dortmund and Real Madrid are in a decisive phase of the season, but that does not mean that negotiations and discussions about Bellingham's transfer are not ongoing behind the scenes.
The Bellingham case is unique, given his talent and the fact that he will be available for transfer this summer.
Liverpool, on the other hand, aim to end their disappointing season on a high note by bringing the talented midfielder back to English football.
In doing so, they would deal a blow to Real Madrid's aspirations and get revenge for the Tchouameni transfer deal.
Real Madrid's management is aware of a few key facts. Firstly, they believe that Borussia Dortmund's reported asking price of 150 million euros for Bellingham is too high.
Secondly, they are confident that the groundwork they have laid in negotiating with the player's representatives and Borussia Dortmund could prove to be fruitful.