Former Blackstars captain and skipper, Baby Jet Asamoah Gyan, has caused a stir on social media after flaunting the interior of his $3 million mansion.
The video, which was first shared on TikTok by a user with the handle @meshmirror5, shows the opulent residence located in McCarthy Hill.
The short clip has taken over social media trends, as viewers were amazed by the expensive taste of the footballer.
The room is well-decorated with pricey paintings, tiles, and other modern artifacts, leaving no doubt about Gyan's luxurious lifestyle.
Asamoah Gyan bought the magnificent property for $3 million in 2015, and it boasts of a snooker room, gym, café, pub, theatre, automated garage, and more.
The mansion's lavish features, including an impressive decor, left viewers in awe of the footballer's wealth.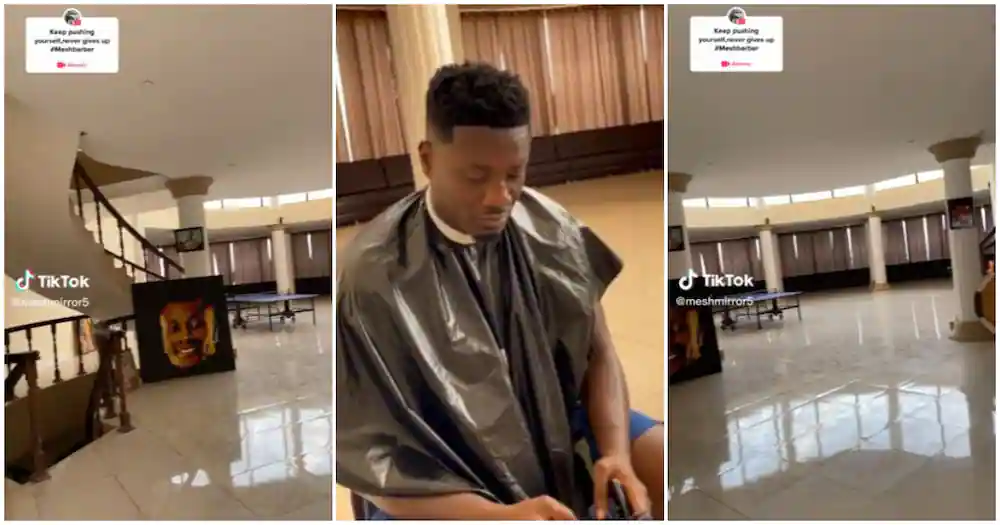 Asamoah Gyan's estimated net worth stands at a whopping $30 million, and he has more than enough to maintain his extravagant mansion.
The video has gone viral on various social media platforms, with many people expressing their admiration for the mansion's interior.
The video has sparked a lot of conversations on social media, with many people discussing Gyan's success in football and his extravagant lifestyle.
Some have praised Gyan for his hard work and dedication, while others have criticized him for flaunting his wealth.
In conclusion, Asamoah Gyan has once again made headlines for his luxurious lifestyle, and the video of his mansion's interior has left many people in awe.
The footballer's success in football has undoubtedly contributed to his massive wealth, and he has no qualms about showing it off to the world.