Popular Ghanaian musician, Nii Addo Quaynor, popularly known as Tinny has made certain derogative comments against dancehall musician, Stonebwoy.
According to Tinny, Stonebwoy is a fool for joining and being around fools. He angrily made these negative remarks during an exclusive interview he had with Abeiku Santana.
Tinny stated that:
"I've not spoken about it because I saw a video of Merqury Quaye and another gentleman and Stonebwoy enter the studio and they said I owe whatever and he said he will pay. 
"When I saw the video, I saw it as just a bunch of fools, a bunch of idiots who had gotten the opportunity to be on radio.
Merqury Quaye is number one, the toppest idiot. The other guy who was also speaking was also a fool.
And I wasn't expecting my colleague Stonebwoy to also be a fool. Stonebwoy also joined the fools to be a fool," he continued.
They don't have common sense. He's my colleague, he should know better. As a senior man that I've helped you before when you were coming out and everything…" the musician emphasized.
The Ghanaian musician went on to add that:
"and after saying you'll pay my debt, you didn't even get the common sense to call me the next day and say 'I go radio ooo, they say so so and so; ebi true?"
The musician proved adamant in his statements of Stonebwoy being a fool despite the fact that Abeiku Santana, the host of the interview hurried to Stonebwoy's defense saying; "He was only a good samaritan"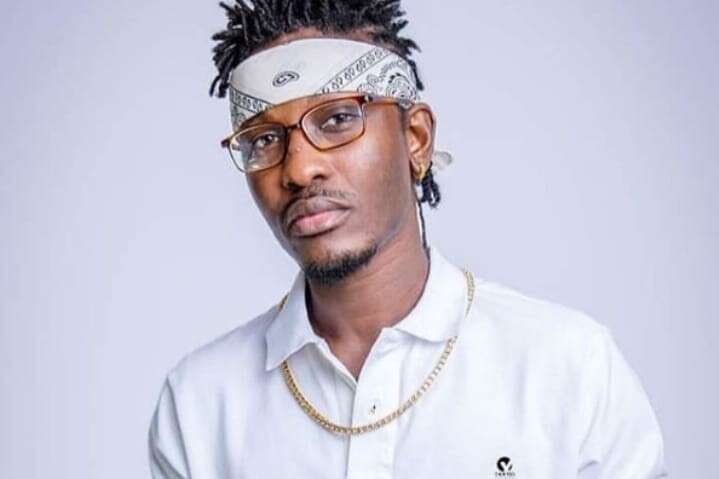 He continued by calling the bloggers who reported the story fools for not calling him to confirm the event organizers' claims.
Background
All this can be traced back to a viral story regarding the "u say wetin hitmaker".  According to reports, Tinny charged a show promoter in Worawora, in the Oti Region, 2,000 to headline his show, but he failed to show up?
READ ALSO: 
As a result, Yaw Menkasa, the event's promoter, said to Prince Tsegah of Hitz FM that after trying in vain to convince Tinny to return the money, he reported the incident to the police.
To that effect, when Stonebwoy heard the story and learned what had happened, he offered to pay the debt.
see the video down below;
About Tinny
Nii Addo Quaynor, also known as Tinny, is a rapper from Ghana. He was born to Mr. Ricky Tetteh Quaynor and Naa Badu Quaynor in Osu, Ghana. Of their six children, he is the last to be born.
He entered the music business at the young age of eight by singing and rapping at events and fairs.
Stay tuned for more interesting.