Veteran Kannywood actress, Zainab Booth has been confirmed dead at age 61 after a short illness.
Kannywood is the sobriquet for Hausa-language cinema. It is a part of the larger Nigerian cinema, known as Nollywood, which includes other production centres producing films in many other Nigerian languages. The name "Kannywood" is a portmanteau derived from Kano and Hollywood, the center of the American film industry.
The popular actress was one of the first people who started the Kannywood thing from the 90's.
Zainab Booth Is Dead: The news of her death was confirmed following posts from her colleagues in the industry and also from her daughter, Maryam Booth also confirmed it in one of her Instagram posts that her mother has passed way yesterday night at Kano, Nigeria at around 8:00 pm.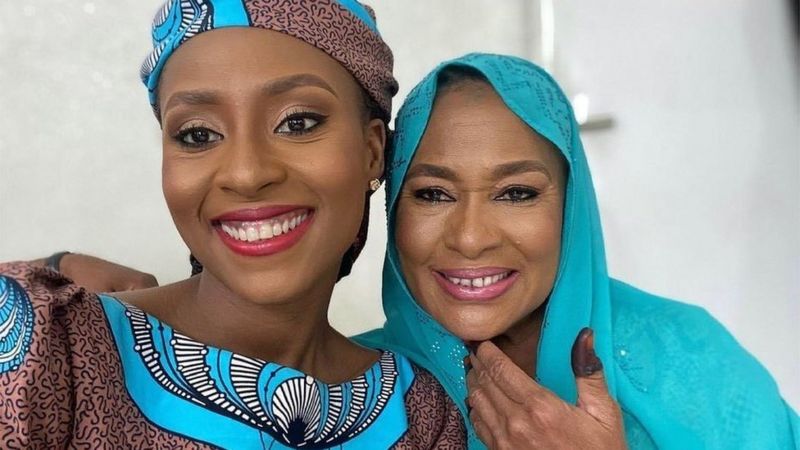 View this post on Instagram
Some friends, colleagues in the insdustry as well as some of her fans took to social media to pour in their tributes to show their respects to the actress.
Zainab Booth has already been buried.
Well, it was known to the public that she was going to be buried today, Friday July 2, 2021. The 61-year-old actress was buried in Kano.
The burial was graced with hundreds of her colleagues in the industry and well-wishers, attening the funeral to show their last respect, this including the likes of Ali Nuhu, Falalu Ɗorayi, and Yakubu Mohammed from the industry.
Zainab Booth Children.
The veteran Kannywood actress, Hajiya Zainab Musa Booth left behind four children and two grandchildren.
Three of her four children are also into the movie industry and are very active in the industry.
I hope you had a nice time going through the above article, if you did then subscribe to Townflex.com by clicking on the bell icon displaying in the bottom corner to receive our daily post updates first, and also click to subscribe to our YouTube channel for more updates. Zainab Booth Is Dead