The late Ghanaian comedian and actor Baba Spirit's family has set the date for his one-week observance.
As previously stated, the comedian, born Francis Yaw Ofori, died on Thursday, September 8th, 2022, following a brief illness.
According to the family, the late actor's one-week observation will be held on Saturday, September 24, this was made known via a poster-making round on social media released by the Family.
According to the poster, the observation will be coming off at the Art Center, Accra for the actor who was born in 1981 and was aged 41.
Following the actor's death, there have been numerous discussions in town, with some claiming that his death was not due to natural causes, but rather by someone who was unhappy seeing him fulfill his job of entertaining people.
His uncle, who also conducted an interview, said that the late Baba Spirit was slain by black magic, commonly known as juju.
Baba Spirit one-week observation: Check out the poster below.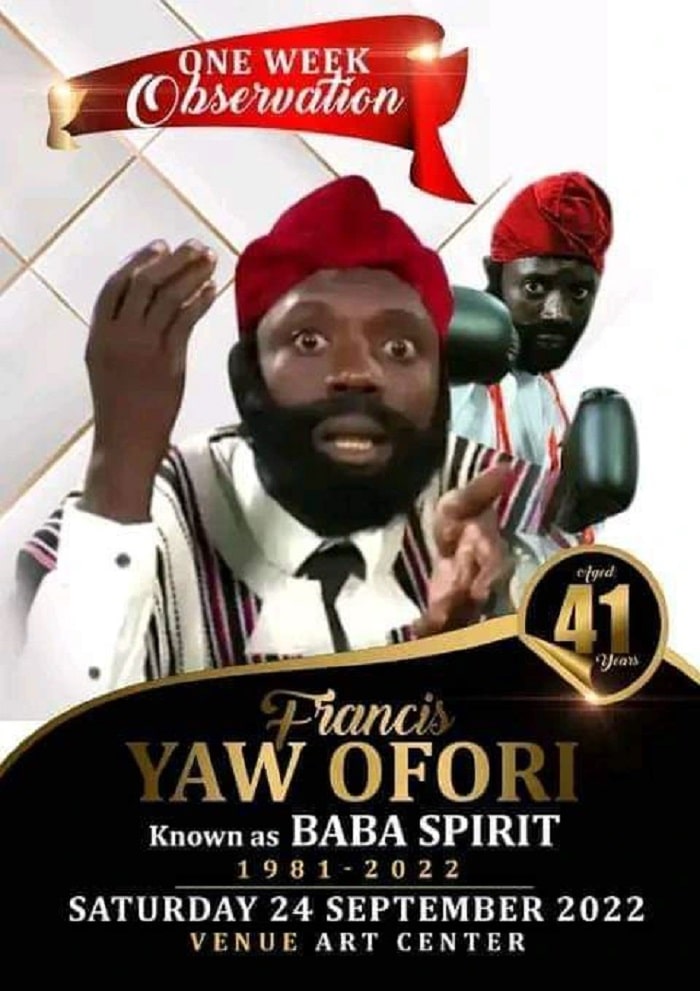 See This: Black Sherif Grabs BET Hip Hop Awards 2022 Nomination