In the 2023/24 season, the Red Devils will make their return to the Champions League.
Manchester United's midfielder, Casemiro, delivered an outstanding performance on Thursday night during the club's impressive 4-1 victory over Chelsea at Stamford Bridge.
Manchester United achieved what they needed in their second-to-last Premier League match of the season against Chelsea, securing a spot in the upcoming Champions League.
Erik ten Hag's team entered the game knowing that obtaining just one point from their remaining two matches would ensure that Liverpool couldn't surpass them and take the fourth position.
In the previous weekend, the Brazilian player scored the winning goal against Bournemouth with an exceptional scissor kick.
He continued his excellent form by finding the net in the sixth minute of the game yesterday, capitalizing on a well-timed header from a Christian Eriksen free-kick.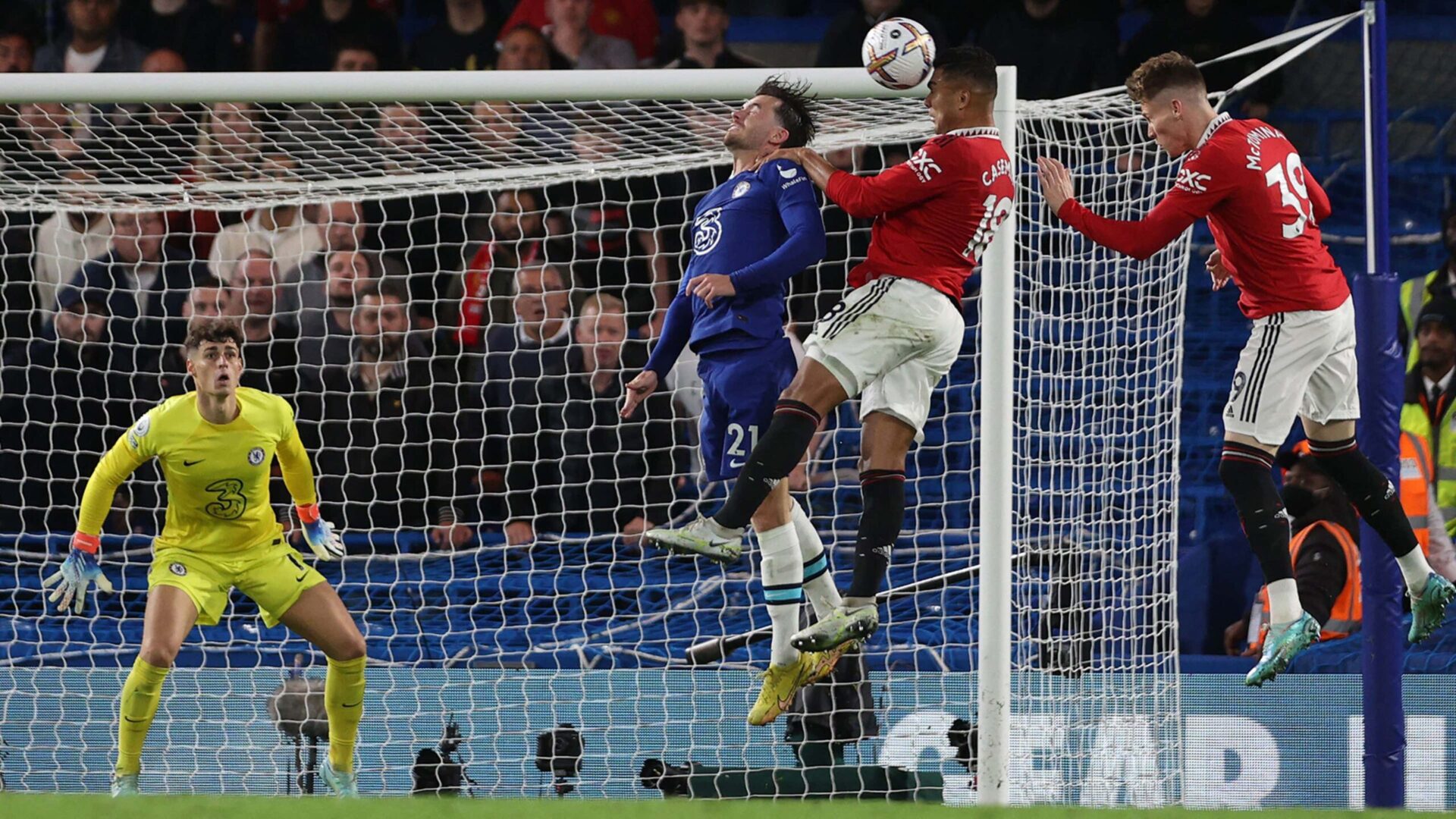 Just before halftime, the 31-year-old midfielder showcased his brilliance once again, contributing to Jadon Sancho's assist for Anthony Martial's ninth goal of the season.
He showcased his exceptional skills by delivering a remarkable no-look pass to Sancho, who set up Martial to score easily.
United convincingly won the match with a 4-1 scoreline, and in our opinion, Casemiro was the clear standout performer with another splendid display in all aspects of the game.
In addition to his contributions in scoring goals, the Brazilian midfielder won seven duels and five tackles. He had a total of 64 touches, with 39 accurate passes and two long balls to assist his teammates.
Casemiro seemed to be struggling earlier last month after receiving his second red card, but he has regained his form at the perfect time to ensure that United secures a spot in the Champions League.
Lewis Hall's excellent work at left-back created fantastic chances for both Kai Havertz and Mykhailo Mudryk, but unfortunately, they failed to convert them. It was a dreadful second half for Chelsea.
The second half struggled to gain momentum until Bruno Fernandes displayed a good piece of skill, resulting in Wesley Fofana clumsily tripping him in the penalty box with 20 minutes remaining.
Fernandes stepped up and converted the penalty, extending the lead to 3-0.
Chelsea's woes continued when Fofana made a costly mistake in the box, giving the ball away to Fernandes, who then set up Marcus Rashford to make it 4-0.
Overall, Chelsea's performance was truly awful, although the late introduction of Joao Felix brought some late threat as he scored a solo goal to make it 4-1.
With this victory, United climbed to third place, holding a two-point lead over Newcastle, while Chelsea found themselves in 12th position, with 11th place being their best possible finish.
The upcoming Sunday still holds much at stake. United can secure a higher position than Newcastle United by matching their result.
Meanwhile, United fans can anticipate an exciting summer ahead.
With their Champions League qualification, the club has gained additional financial resources to acquire top-tier talents.