Nigerian singer and serial hitmaker, Adedamola Adefolahan better known by his stage name Fireboy DML take us to the hospital as he shares some health issues surrounded with fame.
Signed under Nigerian rapper, Olamide's record label 'YBNL Nation', Fireboy DML revealed that becoming Famous (celebrity) can mess one up mentally, comparing it to having sexx and also making money.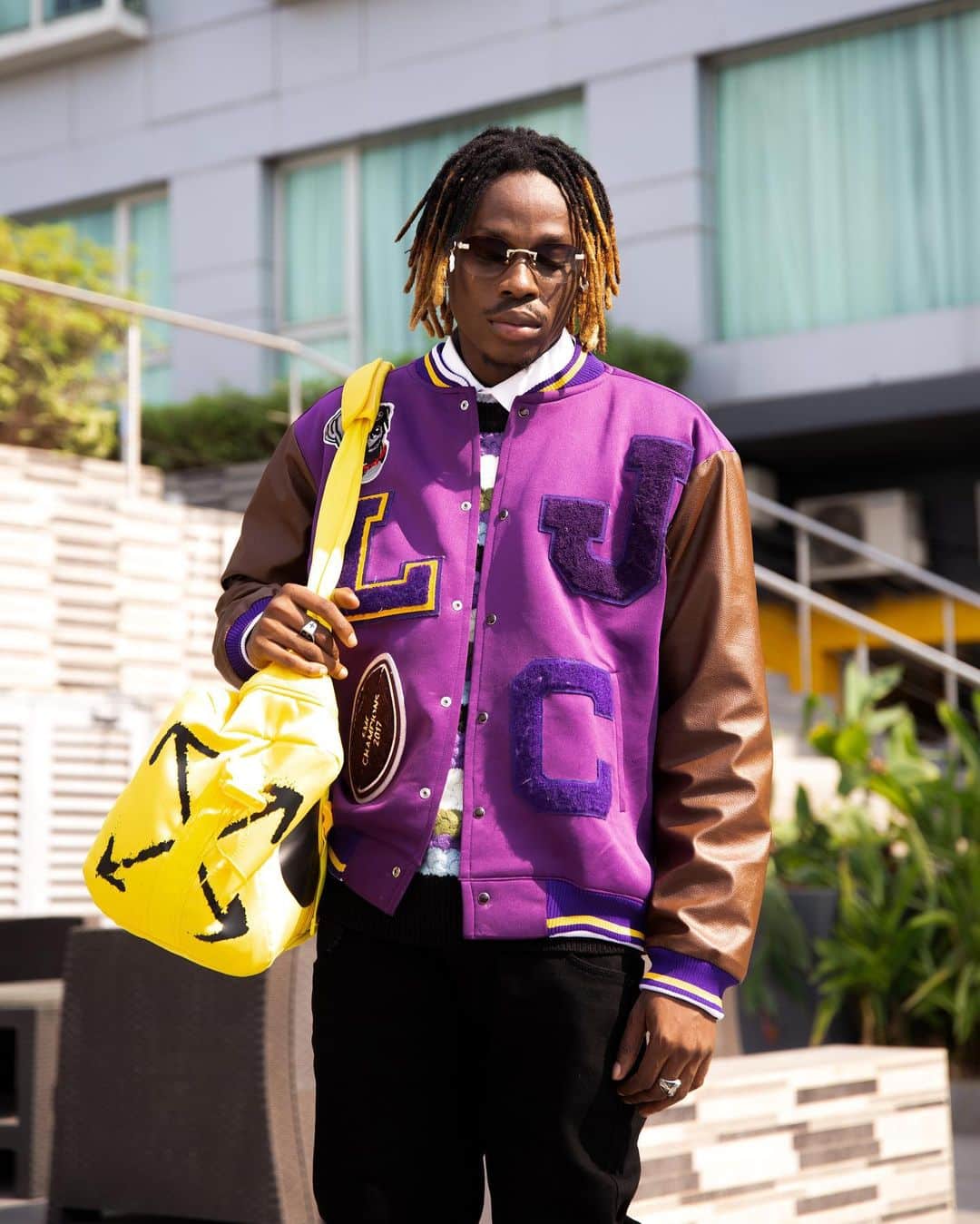 The singer made this known in a recent interview with Nigerian lawyer and journalist, Chude Jideonwo.
According to the hitmaker who was trying to explain how dangerous Fame can be sometimes said that Fame is just a very messed up spirit citing money and sexx as examples, saying he does not think about it cos it can mess one up mentally.
He added that Fame can affect your thoughts and also manipulate you into doing things which would at the end be mistakes because you feel you are on top of the world and with that everyone see your mistake unlike when you are just an ordinary person who can easily and quickly fix mistakes.
He said;
"I really don't think about the fame. Fame is a very messed up spirit. It's just like money. It's like sex. Those three things can get to you. They can mess you up mentally.
"They can affect your thoughts and manipulate you into doing things. You feel on top of the world and you just make mistakes.
"When you are famous, and you make mistakes, you are making mistakes for everyone to see.
"It's different from when just a normal person makes a mistake and you can quickly correct them.
Speaking further on handling pressure from fans, he said he allows only the pressure he gives himself.
"Nobody really manages pressure, to be honest. It's either you allow it to enter or you keep it off. The only pressure I allow on myself is the one I give to myself. Trust me, the pressure I put on myself is more than the one the fans give.
"Of course there's always that pressure but you have to channel it to something productive. I have proved that I am not a one-hit-wonder.
The 25-year-old music star added he is more of a critic than a fan of his work.
He said: "I am a very big critic of my works. I am more of a critic than a fan of my works. It is only on a rare occasion I raise my shoulder high after I've put out a really impressive work out there."
Click Here: "It took me 16 years of hustle to be successful" – Yul Edochie Reveals
I hope you had a nice time going through the above article, if you did then subscribe to Townflex.com by clicking on the bell icon displayed in the bottom corner to receive our daily post updates first, and also click to subscribe to our YouTube channel for more updates.