Ama Official, a young Ghanaian TikToker, has broken her silence after the publication of her atopa video.
About a month ago, the young aspiring TikTok influencer, who is only 17 years old, went to Kay Verli's house to ask for advice on how to become more successful on social media.

Unfortunately, things went downhill from there when allegations surfaced that Kay Verli had sexual relations with the minor.
Kay Verli allegedly paid Ama Official Ghc150 after their meeting and told her to spend some of it to stay in a guest home and the rest to get from Accra to Obuasi.

Ama Official, hurt and angry at her brother, sought out to Asantewaa to vent her frustrations. Asantewaa became enraged, and in return, he insulted Ama Official and threatened to publish his naked footage.
The explicit Ama Official videos did eventually leak online, and now Asantewaa is being held responsible.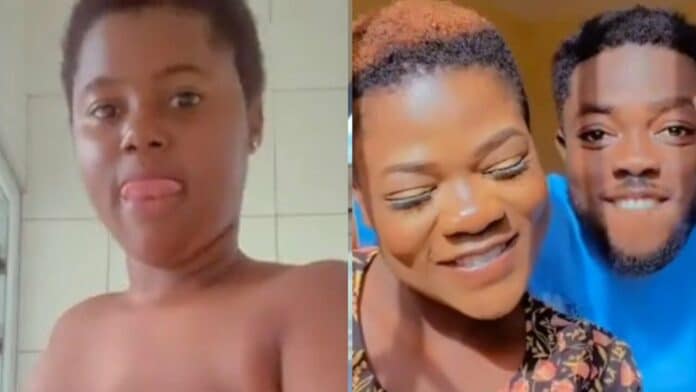 People are outraged and talking about it on social media, with many expressing their dismay at the alleged wrongdoing of the TikToker.

During an exclusive conversation with Zionfelix, he discussed the controversy for the first time in public.

Ama Official has declared categorically that she is quite pleased with herself due of the success of her Atopa video.

She claims that she has never had any concerns about the reception of her recent videos because her success has been built on the back of criticism.

Ama Official told Kay Verli that she wants to have a baby for him as a way to teach him a lesson he'll never forget.
According to Ama Official, Kay Verli ejaculated inside of her when they were making love and he didn't even use protection.

Since that time, she claims, she hasn't had her period at all.

Ama Official said that her mother was first quite anxious after the video went viral on social media, but that she has now gotten over it.