In order to prevent recurring flooding, the Okaikoi South Sub-Metropolitan District settlement of Kofikrom has been designated by the Accra Metropolitan Assembly (AMA) for the destruction of over 100 unlawful constructions.
After several encounters between Public Health Officers and squatters, the La court issued an order for them to leave the area owing to the threat their actions posed to public safety. The exercise is in response to that order.
Gilbert Nii Ankrah, the AMA's head of public affairs, explained in a media interview that the Assembly was unable to efficiently desilt the storm drain because of the constructions on it and the dumping of trash into the drains, which results in flooding whenever it rains.
Moreover, he mentioned that people who live in the buildings also have feces in the drain, which spreads diseases and encourages illegal activity.
Furthermore, he also mentioned that some of the residents run kraals in unsanitary conditions with foul odors and insects.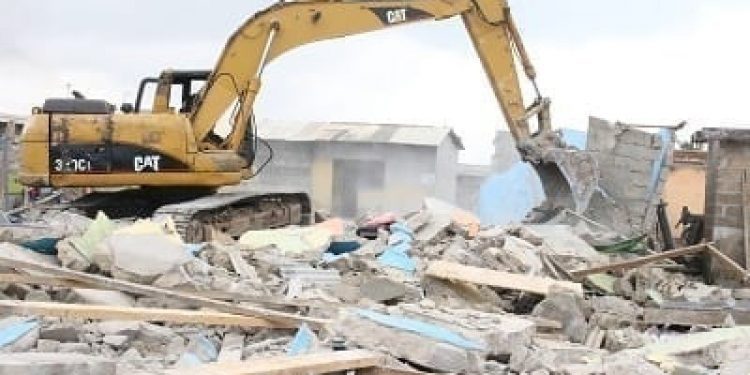 According to accounts, some of these squatters pour their waste into nearby buildings, including those belonging to businesses like the ECG Technical Office, Duraplast Company Limited, and Ashfoam Limited.
"We have had alleged reports of how some of them jump into the nearby company to steal on several occasions… Most of the structures are believed to be used as brothels by sex workers as well," he emphasized.
Mr. Nii Ankrah added that because of constant terrorization by criminals who use the structures as their hideouts, the unlawful structures have brought about a state of fear in the neighborhood.
He said that if the inhabitants disobey the notifications handed to them, the Assembly will step in to expel them forcibly. He also said that this was not the first time they had been ordered to leave the area.
Conclusion
Stay tuned for more interesting news updates.