A prominent Haitian doctor with Florida connections arrested after he was fingered in the assassination of Haitian President, Jovenel Moise.
Haitian President Jovenel Moïse was assassinated in his private residence on Wednesday by a group of unidentified gunmen who also left his wife wounded.
The interim Prime Minister Claude Joseph made the announcement in a statement that described the incident as a "hateful, inhumane and barbaric act" as he imposed a "state of siege" on the nation, as he also announced that he is currently in charge of the country.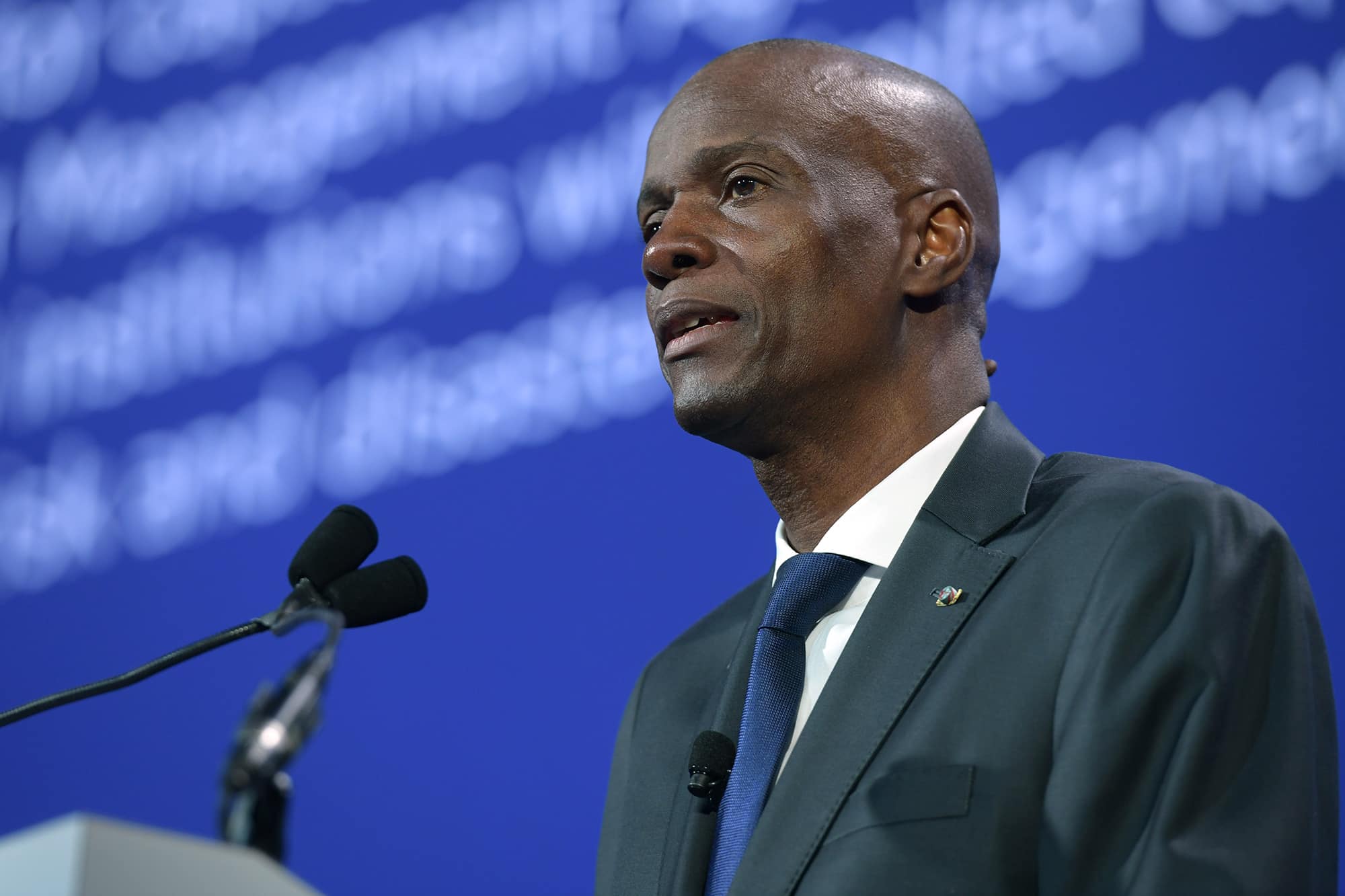 "An unidentified group of individuals, some of whom were speaking in Spanish, attacked the private residence of the President of the Republic and mortally wounded him," Joseph said in a statement, adding that the assailants were armed with "high-caliber weapons." according to the statement.
Haitian authorities have however arrested a Florida-Based Doctor, Christian Emmanuel Sanon who is fingered as the prime suspect and the brains behind Moïse Murder.
According to the national police chief, Léon Charles believes the doctor, Sanon, was plotting to become president.
The Haiti National Police arrested him as part of their ongoing investigation into the leadership of the group of 26 Colombians and two Haitian Americans suspected of carrying out the assassination – according to Miami Herald.
Sanon's arrest makes him the third person of Haitian descent who has been arrested in the killing. James Solages, 35, and Joseph G. Vincent, 55, Haitian Americans from South Florida, are also in police custody after turning themselves in hours after the killing.
The two Haitian Americans, who are now among 21 suspects in police custody, told Haitian officials during questioning that their mission was not to kill the president but to serve a 2019 arrest warrant that had been issued by a judge and to take Moïse to the presidential palace. There, they would install Sanon, 63, as president, a source who spoke with the two men told the Herald.
I hope you had a nice time going through the above article, if you did then subscribe to Townflex.com by clicking on the bell icon displaying in the bottom corner to receive our daily post updates first, and also click to subscribe to our YouTube channel for more updates.