France has imposed a ban on pro-Palestinian protests as tensions escalate in the wake of a deadly attack on Israel.
The move comes as Israeli forces continue to bombard Palestinian territories with missiles, sparking outrage and defiance among pro-Palestinian demonstrators in France.
Hundreds of protesters gathered in central Paris on Thursday, October 12, in direct opposition to the controversial ban on pro-Palestinian rallies in the country.
READ ALSO: Ghana Stands Firm in Support of Israel and Ukraine, Says President Akufo-Addo
Video footage captured French police dispersing the crowds using tear gas and water cannons.
The ban was officially announced by French Interior Minister Gerald Darmanin, who expressed concerns about maintaining public order.
Darmanin stated, "Pro-Palestinian demonstrations must be prohibited because they are likely to generate disturbances to public order," further warning that organizing such protests could lead to arrests.
In addition to the ban, Darmanin called on the police to ensure the safety of locations frequented by French Jews, including synagogues and schools.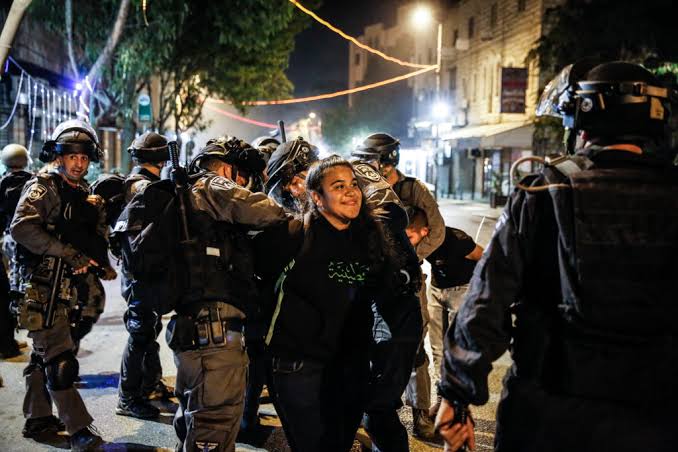 He also announced that any foreigner involved in anti-Semitic activities on French soil would be "immediately expelled."
This ban comes in the aftermath of a deadly attack by the militant group Hamas on Israel, resulting in a significant loss of life, with the death toll still rising. In response, the Israeli government has launched a massive and forceful offensive in Gaza, controlled by Hamas.
READ ALSO: Israel's Information Minister Resigns, Questions Ministry's Role
Airstrikes have caused extensive casualties in the densely populated region, while Israeli officials have disrupted the supply of water and fuel to the entire population.
The ban on pro-Palestinian protests in France highlights the global ramifications of the ongoing Israel-Hamas conflict, with concerns about the potential for public disorder and security issues taking precedence.