Real Madrid's plans to secure the signature of Erling Haaland continue to gain momentum as the Spanish giants look to bolster their attacking options for the future.
According to the Daily Mail, Real Madrid's board has identified Haaland as the perfect replacement for veteran striker Karim Benzema, who will remain at the club until 2024.
The Norwegian striker has been in scintillating form for Borussia Dortmund since his arrival in January 2020, scoring an impressive 43 goals in 45 appearances for the Bundesliga outfit.
As a result, Haaland has attracted the interest of several top European clubs, including Manchester City and Manchester United.
Real Madrid, however, seem to be leading the race for Haaland's signature, and are willing to pay the hefty transfer fee to secure his services.
Related: Manchester United charged by the FA after 3-1 victory over Fulham
The transfer could cost Real Madrid between 220 and 240 million euros, according to AS, which would make Haaland one of the most expensive players in history.
Real Madrid's manager, Carlo Ancelotti, is reportedly keen to sign the striker, and the club is believed to be ready to pay his buyout clause to ensure they secure his services.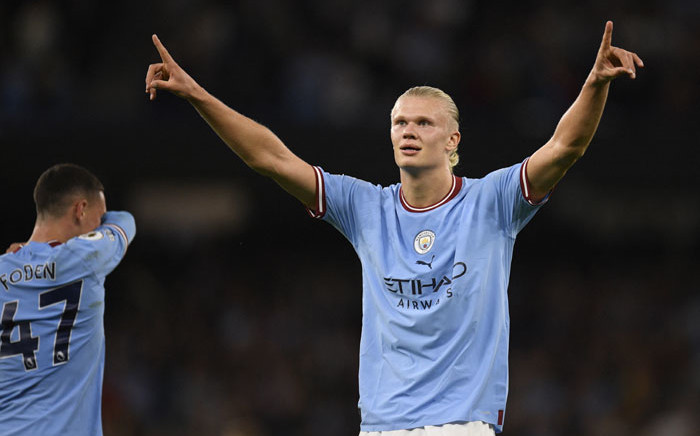 Real Madrid are still considering the possibility of signing Kylian Mbappe, who has been a long-time target for the club.
The prospect of having both Haaland and Mbappe playing together in La Liga would be a dream come true for Real Madrid fans, and the club's board is said to be weighing up the financial implications of such a move.
If they are successful in their pursuit of Haaland, it could well be the start of a new era for Real Madrid, as they look to rebuild their squad and challenge for major honours both domestically and in Europe.
Real Madrid fans will be eagerly watching developments over the coming weeks and months as the club's hierarchy looks to secure the services of one of the most sought-after players in world football.
As Haaland continues to shine on the pitch, it seems that Real Madrid's roadmap to sign him is becoming clearer by the day.